Where did I leave off? Oh yes, my rest day... when I walked five miles. What else was a girl to do all day, especially when her hotel is - literally - on the East Coast Greenway.
I headed to Stamford on hot day, with no big backpack weighing me down. Overall, the scenery included buildings that looked like warehouses along a train line. There was one bonus; passing the ten-acre Helen Binney Kitchel Natural Park, named for an active conservationist, who was the first woman to serve in the Connecticut State Legislature.
That day's quick jaunt ended at Cove Island Park, and is where I picked up the next day.
The walk to Westport winded through residential areas, sprinkled with beautiful, old churches I noticed in the Darien area. On Old King's Highway there is a marker indicating that George Washington passed through, too.
I felt lucky that I happened upon the Rowayton farmer's market at Pinkney Park, and parked myself in a spot overlooking the water. The corn and avocado salad was fresh and delicious!
I still had a ways to go, almost five miles when I stopped to talk to a policeman near some construction approaching South Norwalk. A quick stop in a bakery to grab a bottle of water, and I was refreshed enough to cross the bridge over the Norwalk River. I even spotted a heron, a swan and a cormorant hanging out together.
I met Laurie, a force to be reckoned with, in a store at a gas station. She told me I had good energy, and asked me why I was in town. I joked, saying something like, "I'm just trying to keep myself alive on my walk."
That freaked her out, thinking I was going to hurt myself as the news of both Kate Spade and Anthony Bourdain had been in the news. I assured her it was nothing like that, and told her why I was walking. She insisted on giving me the five dollars she just won on Keno (I tried to resist), gave me her number, and said her brother is a police officer and can help if I get in trouble.
The final stretch towards the Westport-Saugatuck train station was along a road with no sidewalks and barely a shoulder on which to walk, but I made it, and took the train back to Stamford to my hotel.
I met Andy at my hotel on Saturday morning. We would drive to Milford, and then take the train back to Westport. Our destination for the day was Bridgeport.
On the walk out of Westport, we saw signs for duck races, which would have been fun to see, especially after the news segment we saw while we ate lunch at Vinny's Ale House.
This leg of my trip took us through sections in the Southport and Fairfield areas where you saw oceanfront grand homes, to parts along the railroad approaching Bridgeport that would have had me calling an Uber if I was by myself.
We walked as fast as we could towards the park where a statue of P.T. Barnum overlooks the ocean. Thanks to commentary by Liz on my Facebook page, Andy and I understood why he was there!
The last stretch took us past the arena where the Bridgeport Bluefish play.
After one of the longest hotel check-ins ever, we got to clean ourselves up, and catch Justify capture the Triple Crown.
Dinner was going to be casual at a pub called Murphy's Law. But after learning that the chef wasn't even in yet - it was after 7 p.m. - we walked across the street to Trattoria 'A Vucchella. We sat at the bar, and struck up a conversation with owners Pasquale and Jen. The food was delicious, and if you're ever in the area, I would recommend you stop here!
Finishing Saturday pushed me past the 100-mile mark on my journey!
On Sunday, we headed out of Bridgeport. We left our hotel, and crossed the bridge, thinking things would be less scary. We were wrong. I also almost lost my sh*t when we walked past a yard with a chain link fence and a crazy, mean pit bull. We again did our best to walk as fast as we could, and when we finally felt safe enough, it was in a cemetery of all places. It was St. Michael's Cemetery.
Crossing into Milford, we headed toward the water, and were set to meet up with some special guests who were going to walk the last bit with us.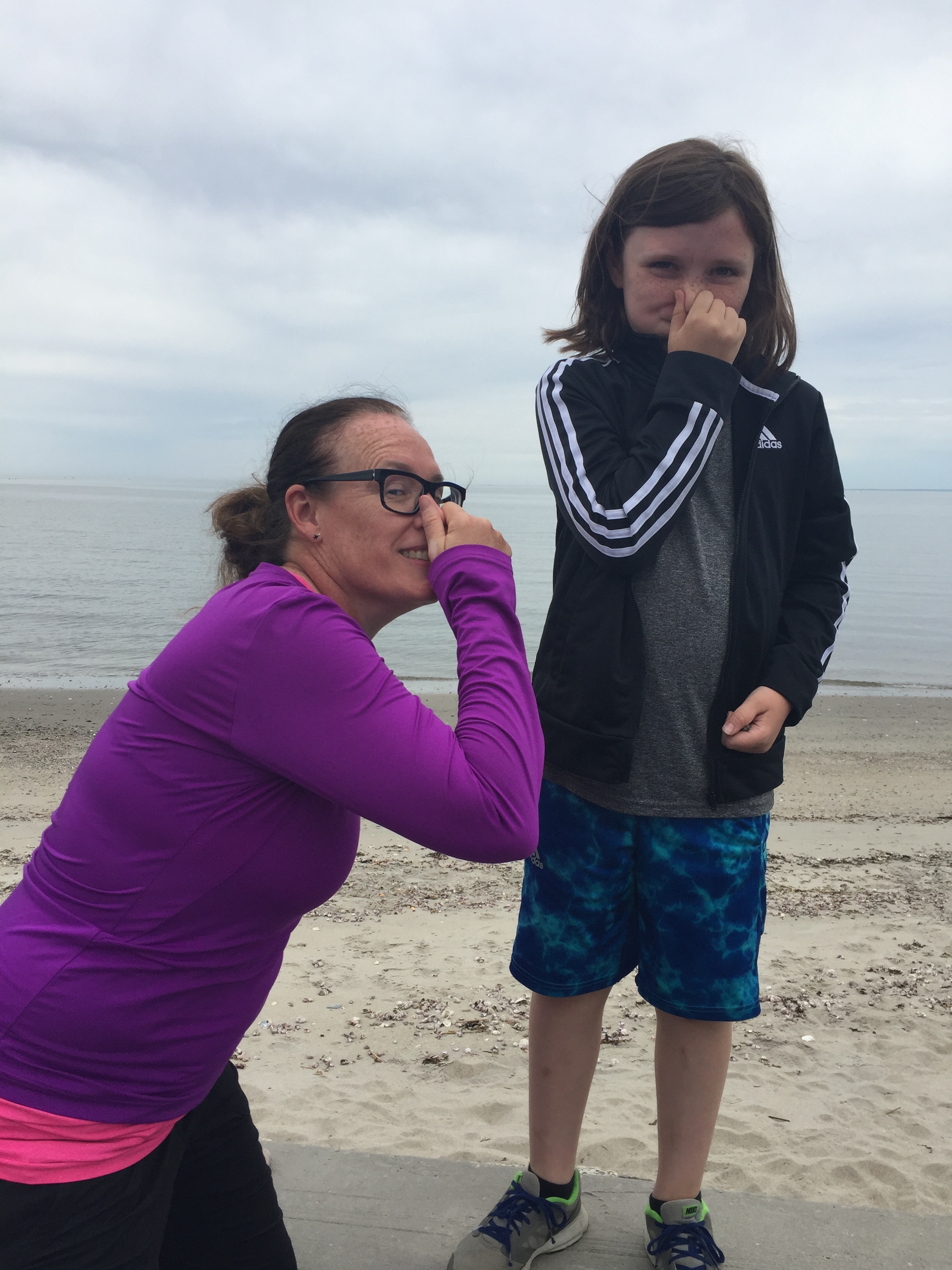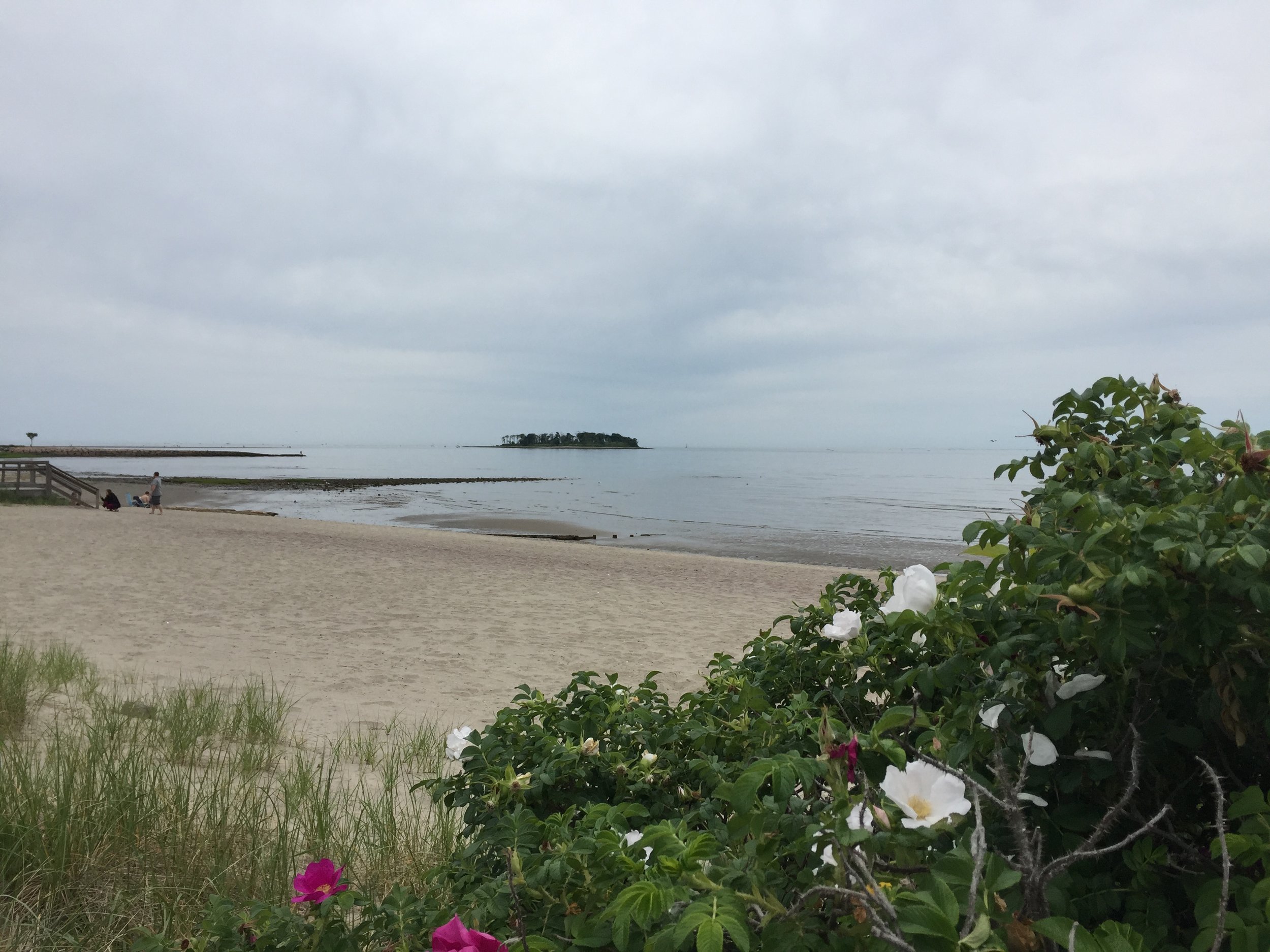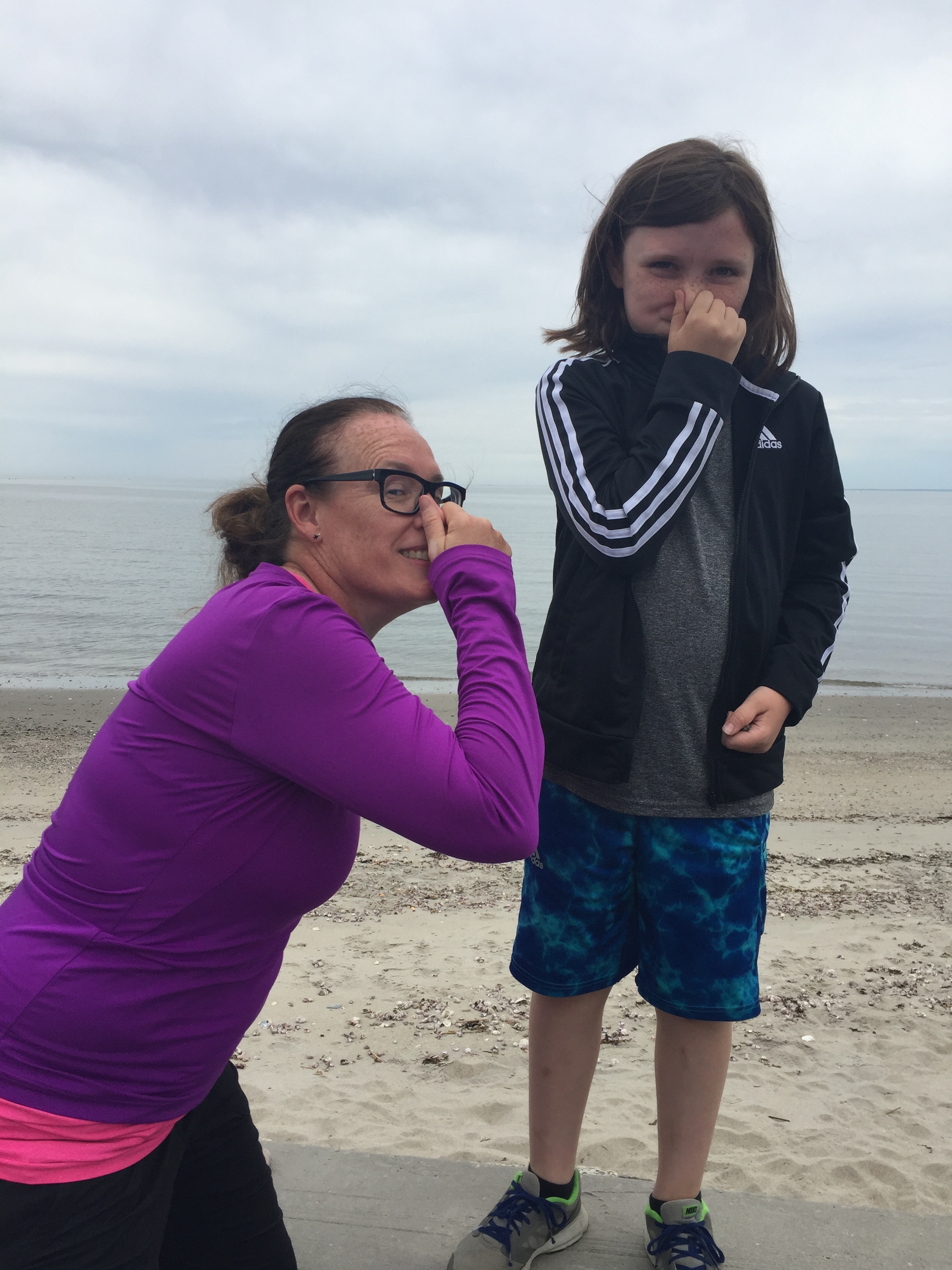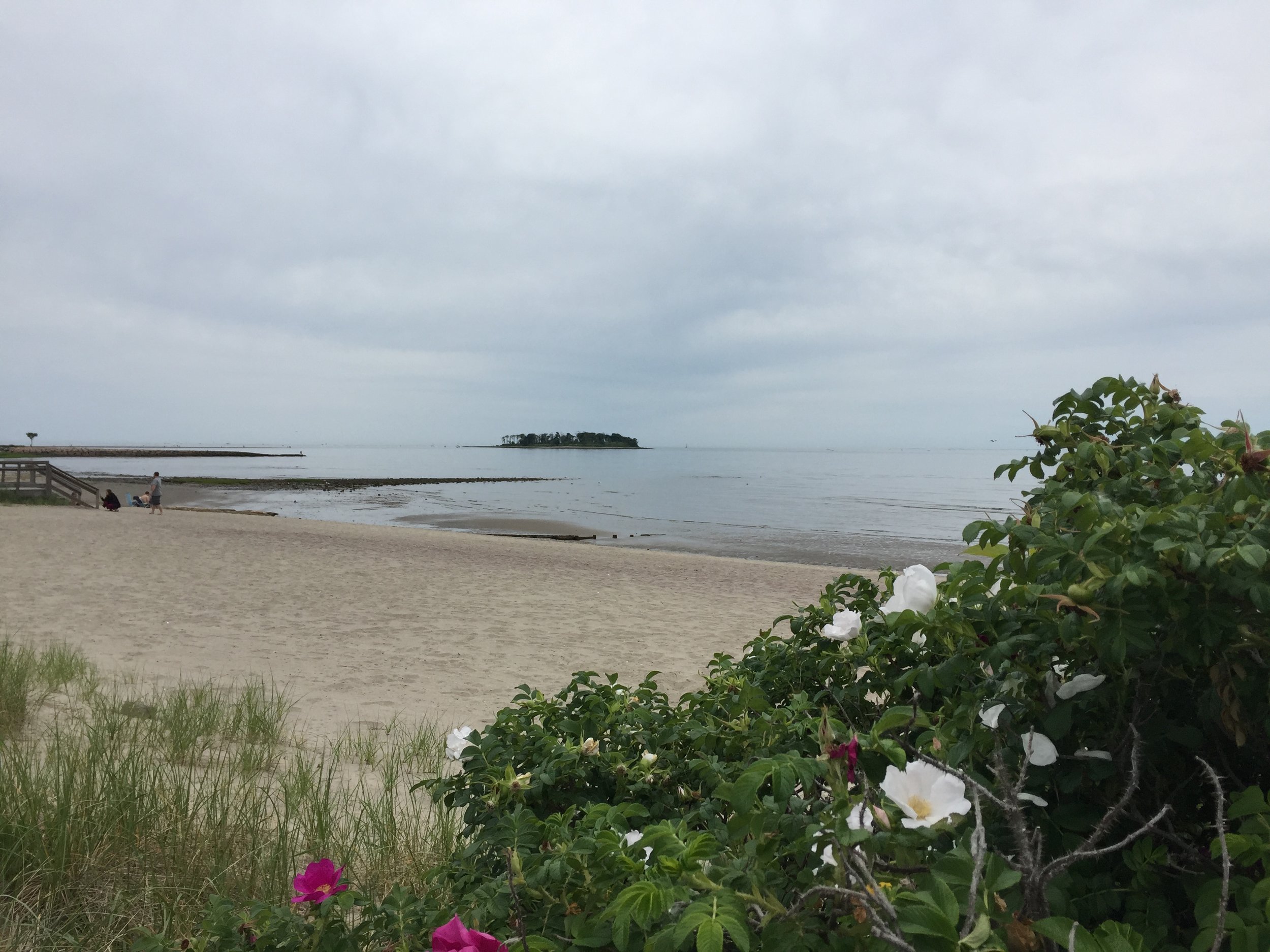 The crew from Harriman hung around and walked with us until some little people's feet hurt. We found a Greek restaurant near the water for lunch, and then parted ways.
Andy and I continued on towards High Street, where we turned left towards the train station instead of right on the greenway. We found the car, and he dropped me off at my hotel for the night. I had a bite to eat at the Texas Roadhouse right next door to my hotel, and collapsed into bed not long after.
Today I'm trying to motivate, and get out the door for my walk to New Haven.
See you in a walk or two!