I went West. That's right, I snuck away from New Jersey to Iowa.
It's been really hot here, too. And flat. There is plenty of corn to see as you roll down the highways. Homesteads dot fields, and the houses are surrounded by tall trees to help provide shade, and slow down winds and storms. Despite the great amount of time I have been spending in the car, I have found some things to do to occupy my time.
5 Things I Did in Iowa
Hiking and Walking
The High Trestle Trail is a 25-mile paved trail that runs from the town of Ankeny to Woodward. I didn't get that many miles in as I got a late start that day. My goal was to see the bridge, and it did not disappoint.
According to one of the information panels, the bridge is 2,530 feet long, 13 stories high, and 130 feet over the river channel. Worldwide, it is one of the largest trail bridges.
There are towers that are gateways onto the bridge. Seams of coal can be seen in them as coal mining has been a main industry.
There are 43 steel structural forms that are called cribbing, and are meant to "embody the coal mining history. As you cross the bridge, the cribbings are placed at different angles, and are meant to appear to a biker or walker as though you are going through a coal mine tunnel.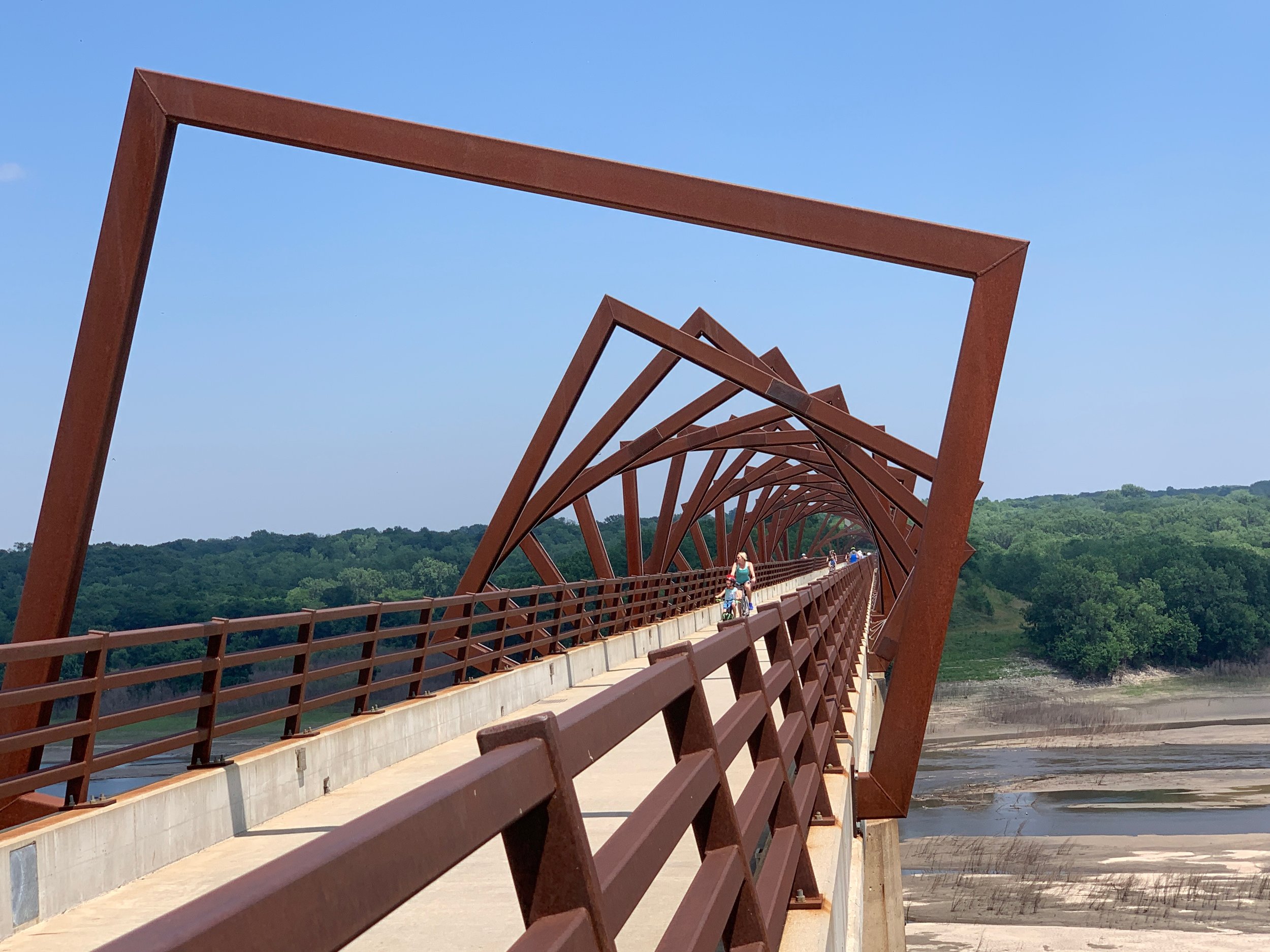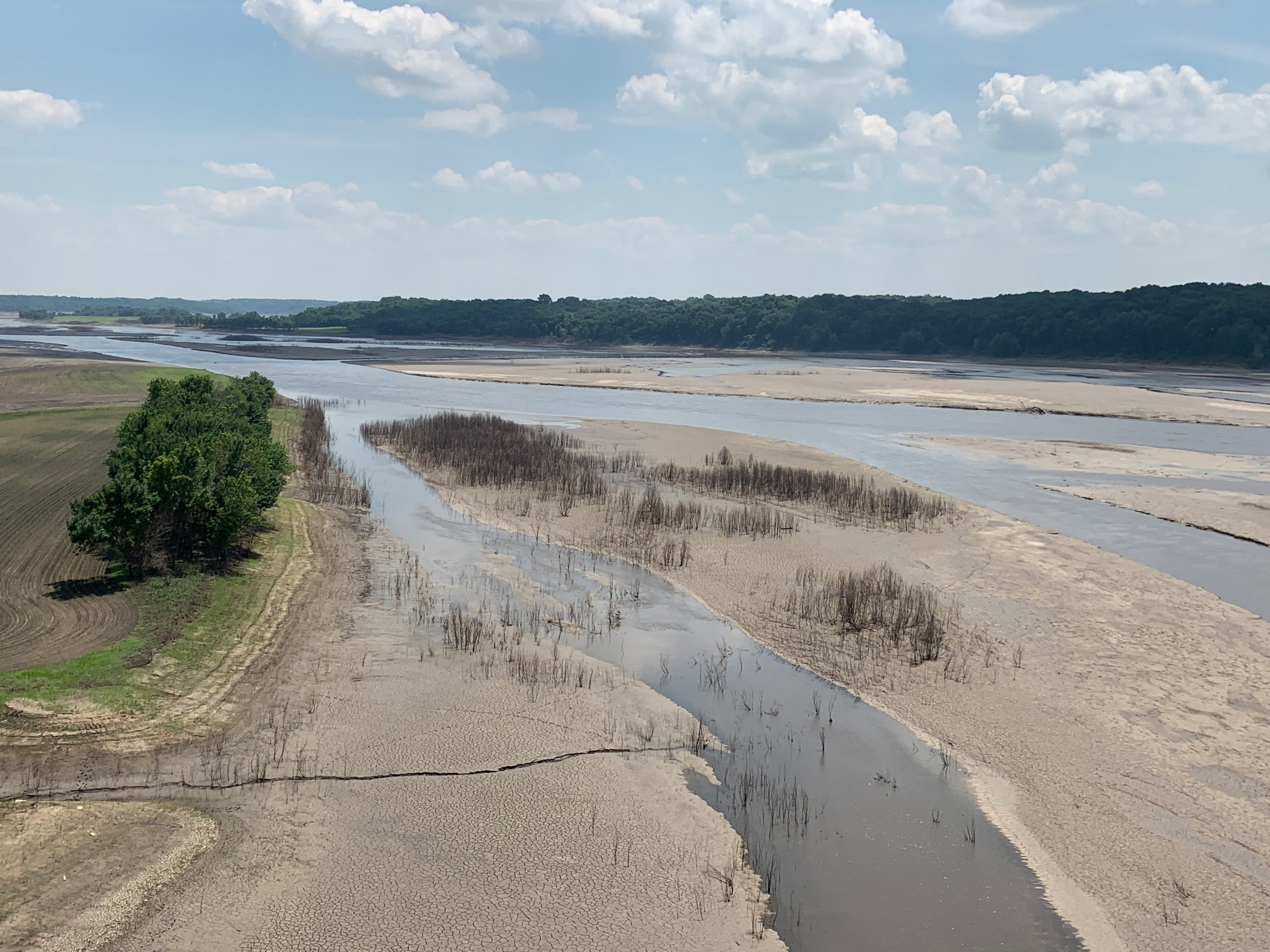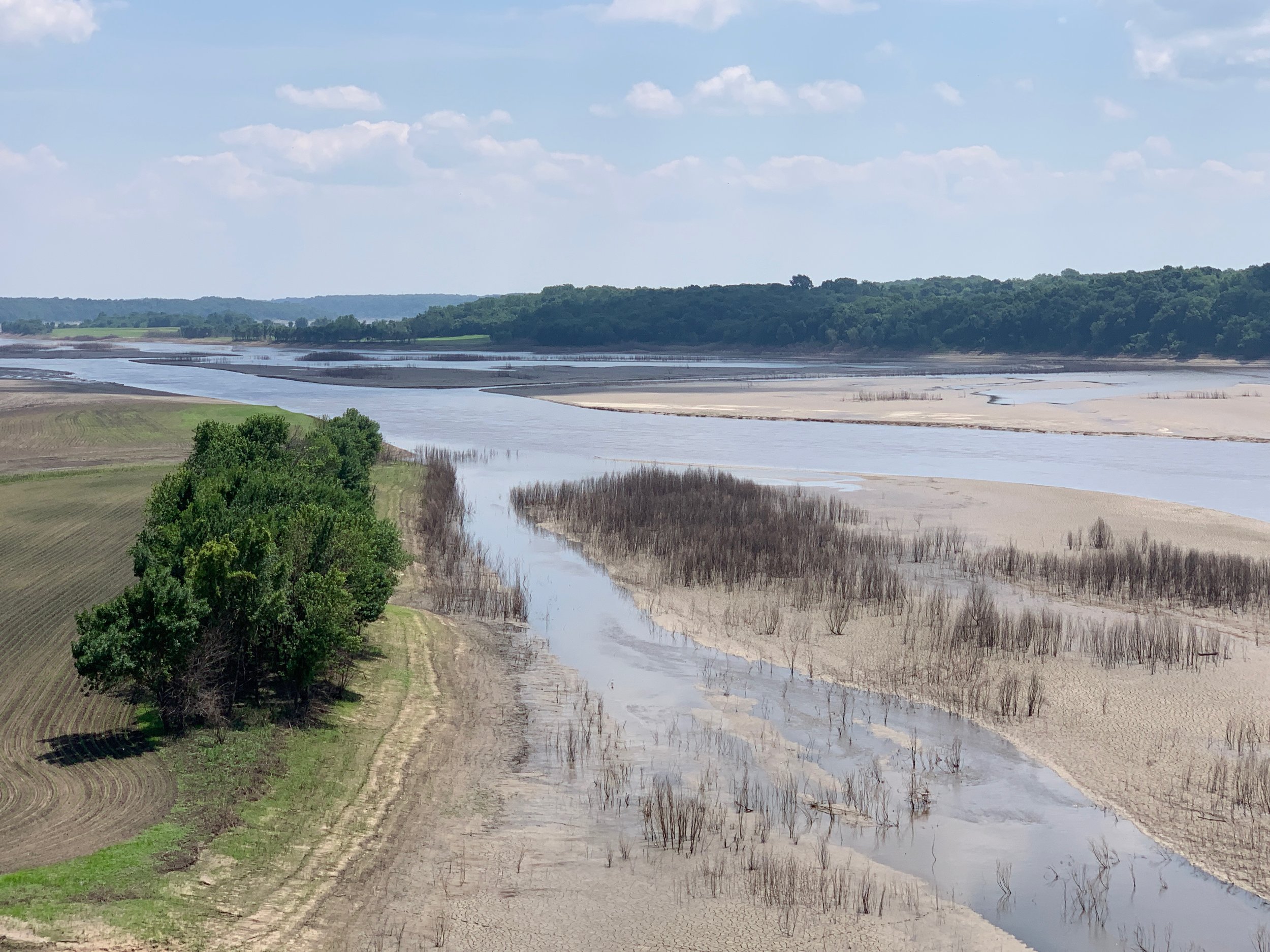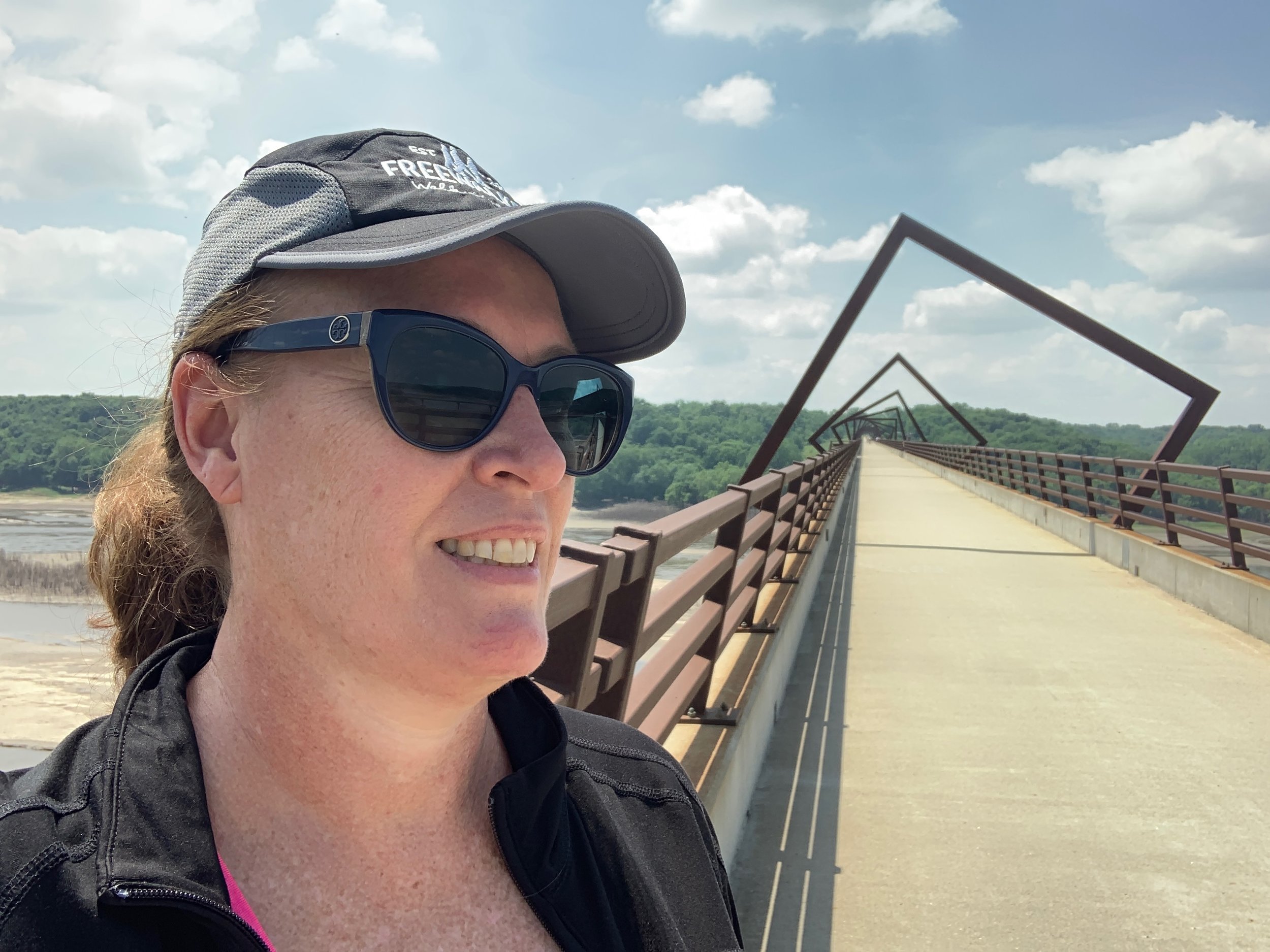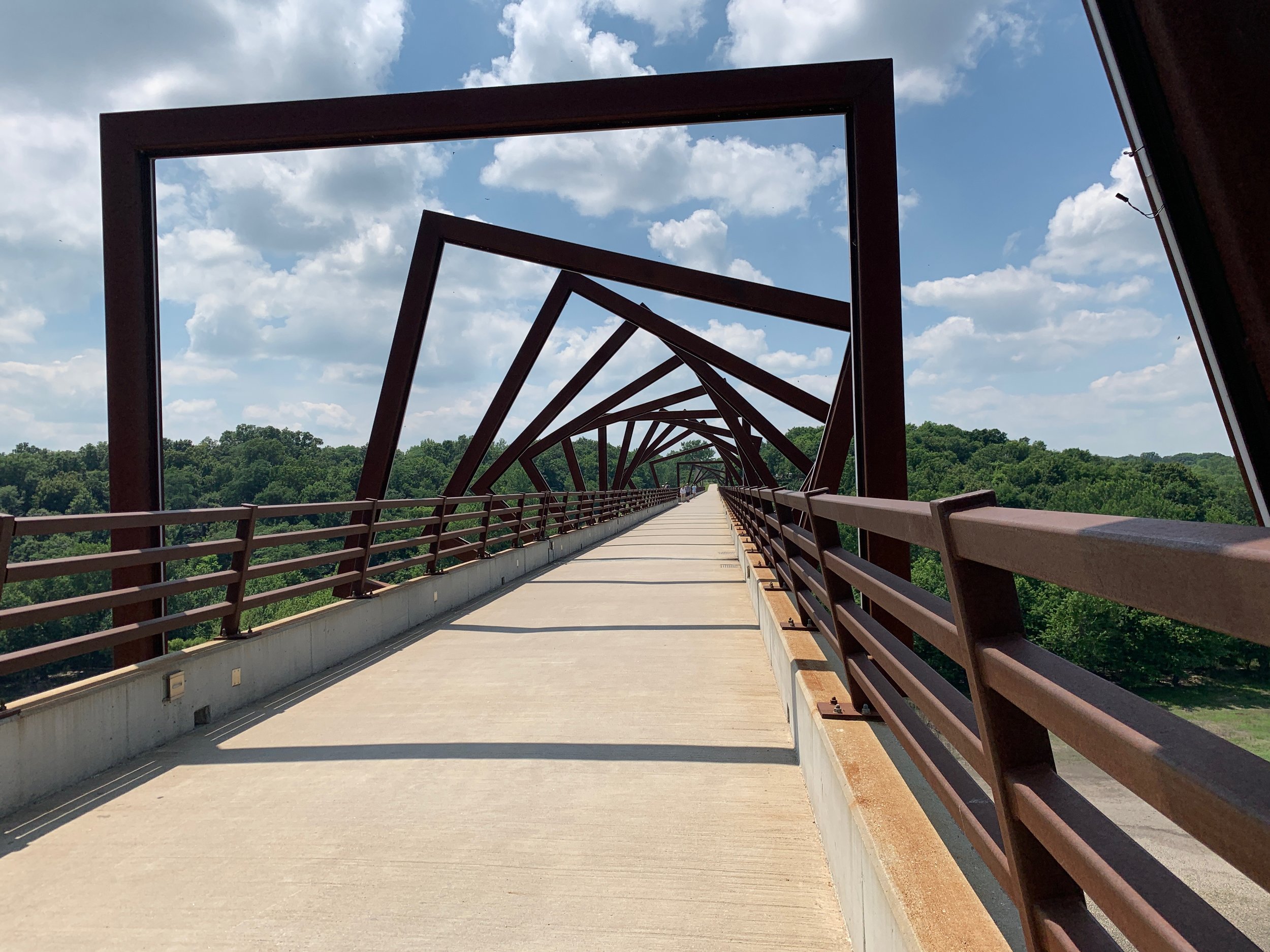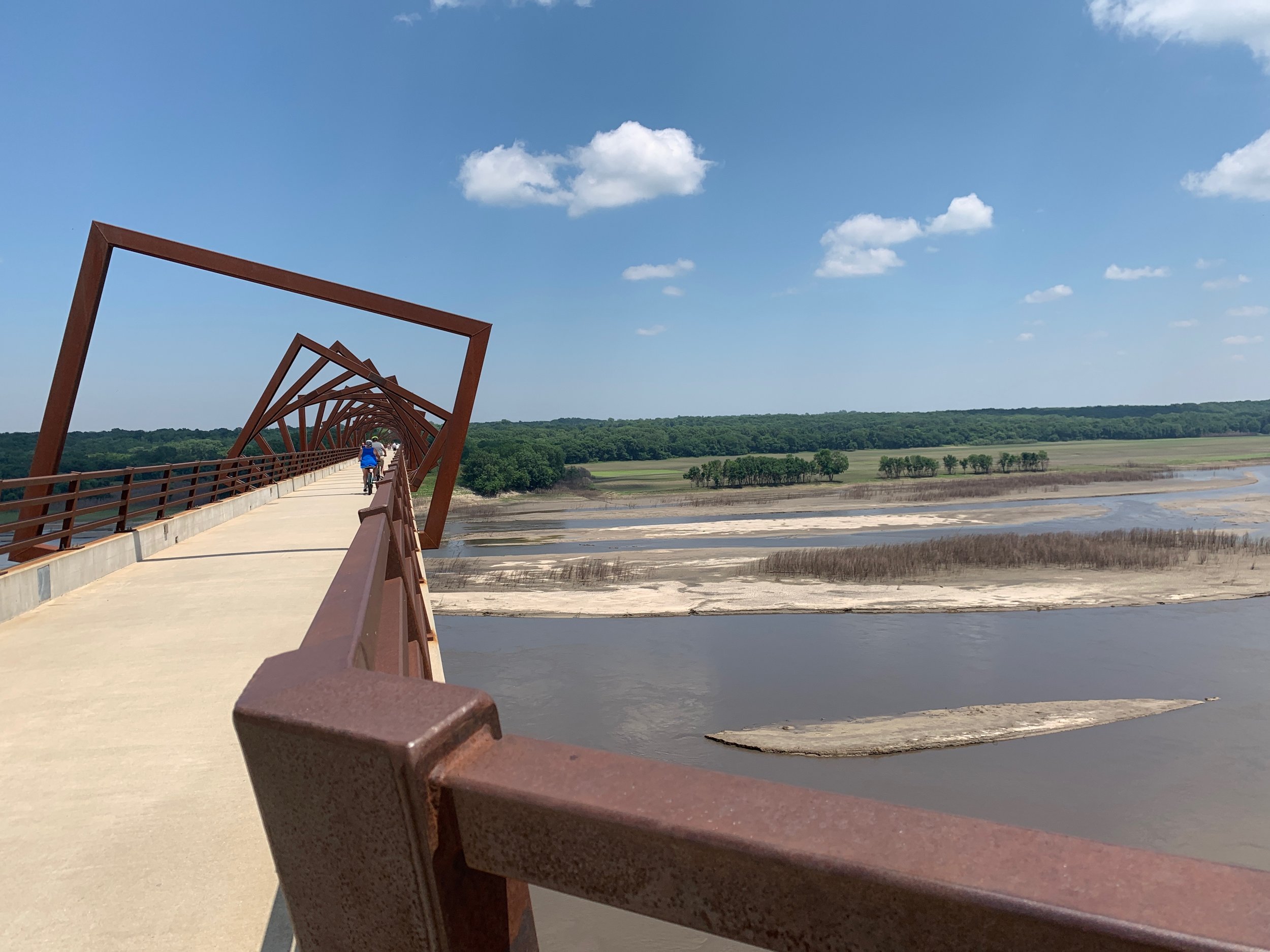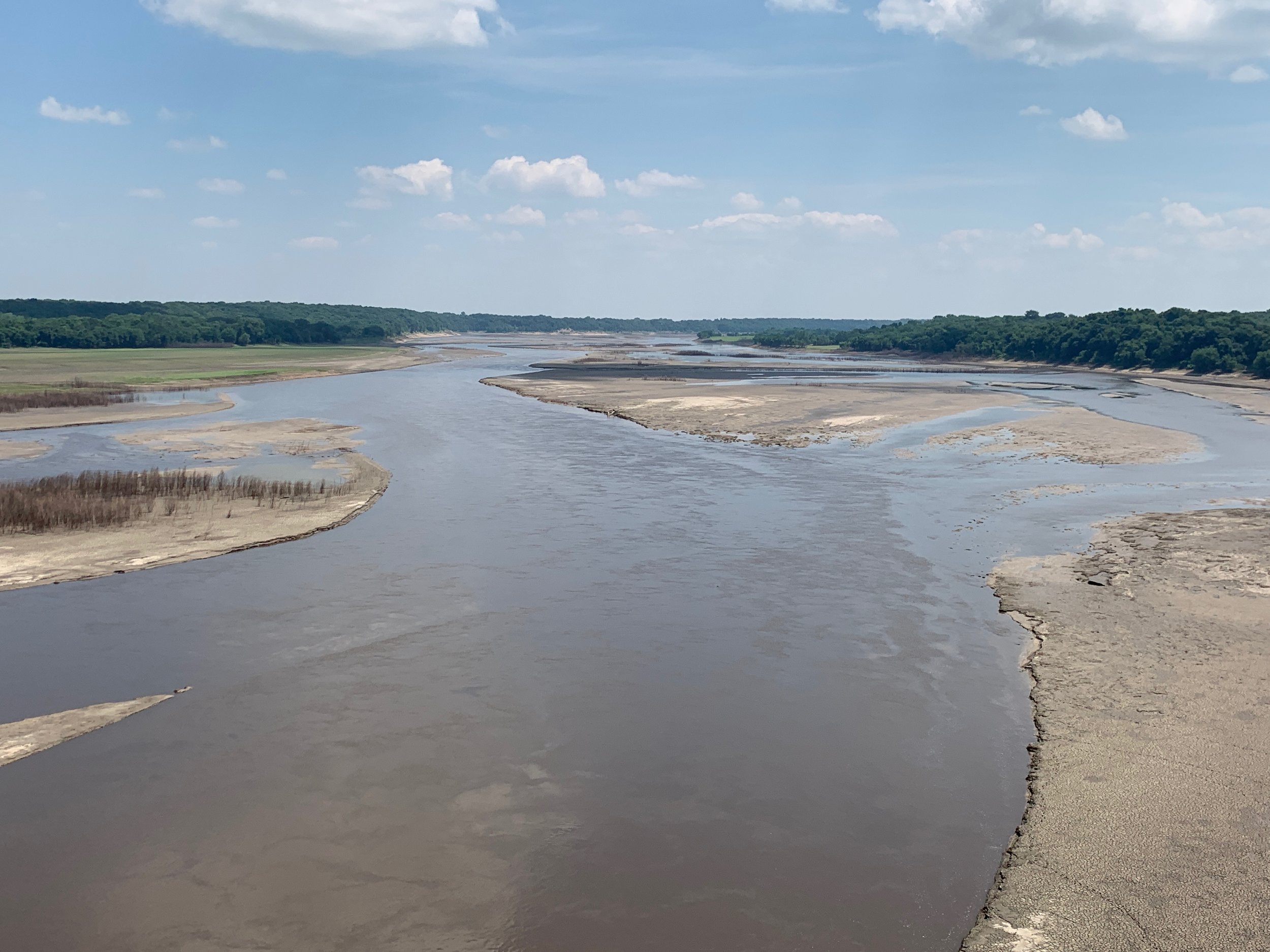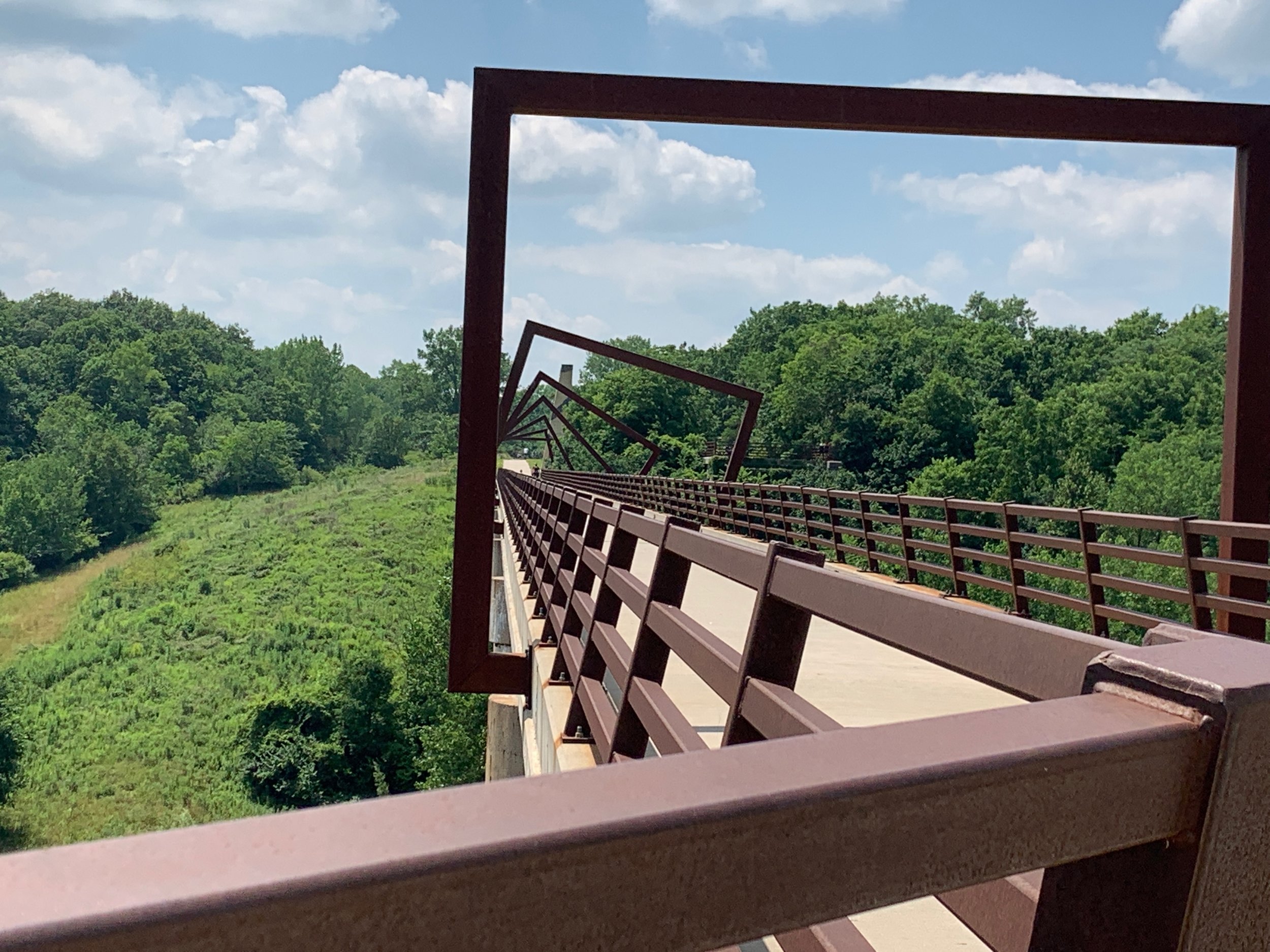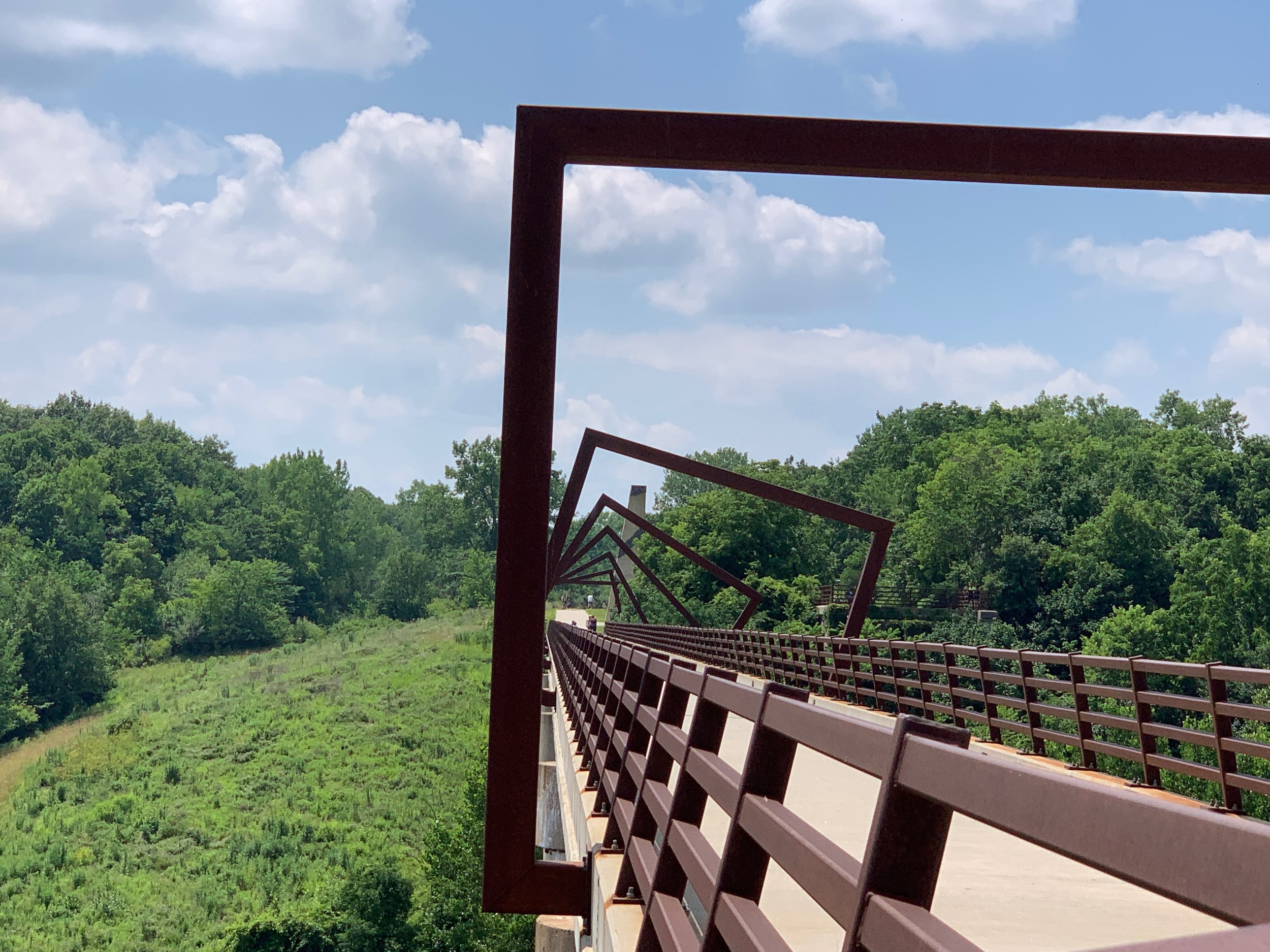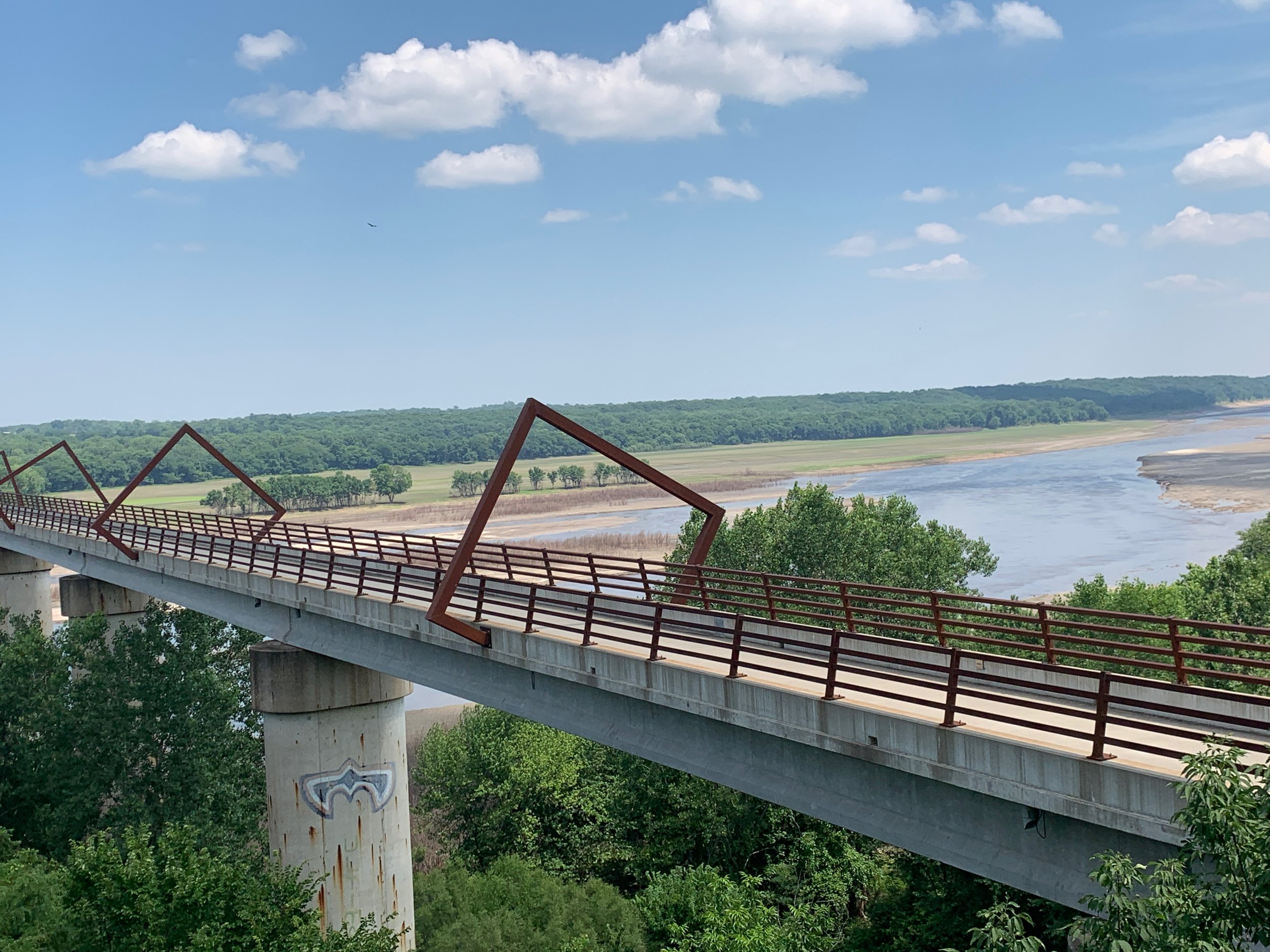 I also went for a walk at Coralville Lake on a super humid and sunny day. The trails here are maintained by the U.S. Army Corps of Engineers.
The Woodpecker and Squire Point trails I chose are easy to navigate, and there is some elevation. Views of the lake can be seen from many of the limestone outcroppings.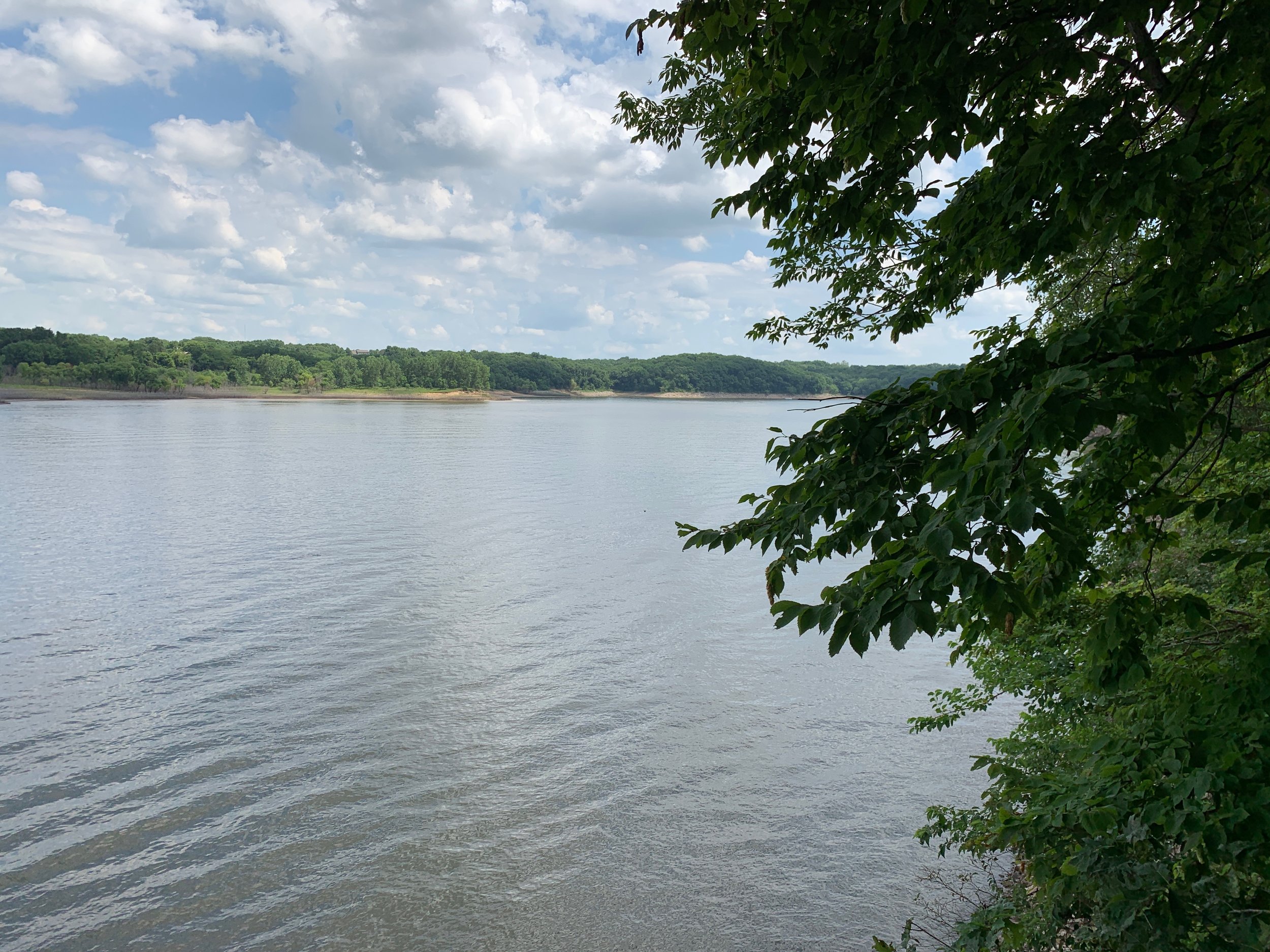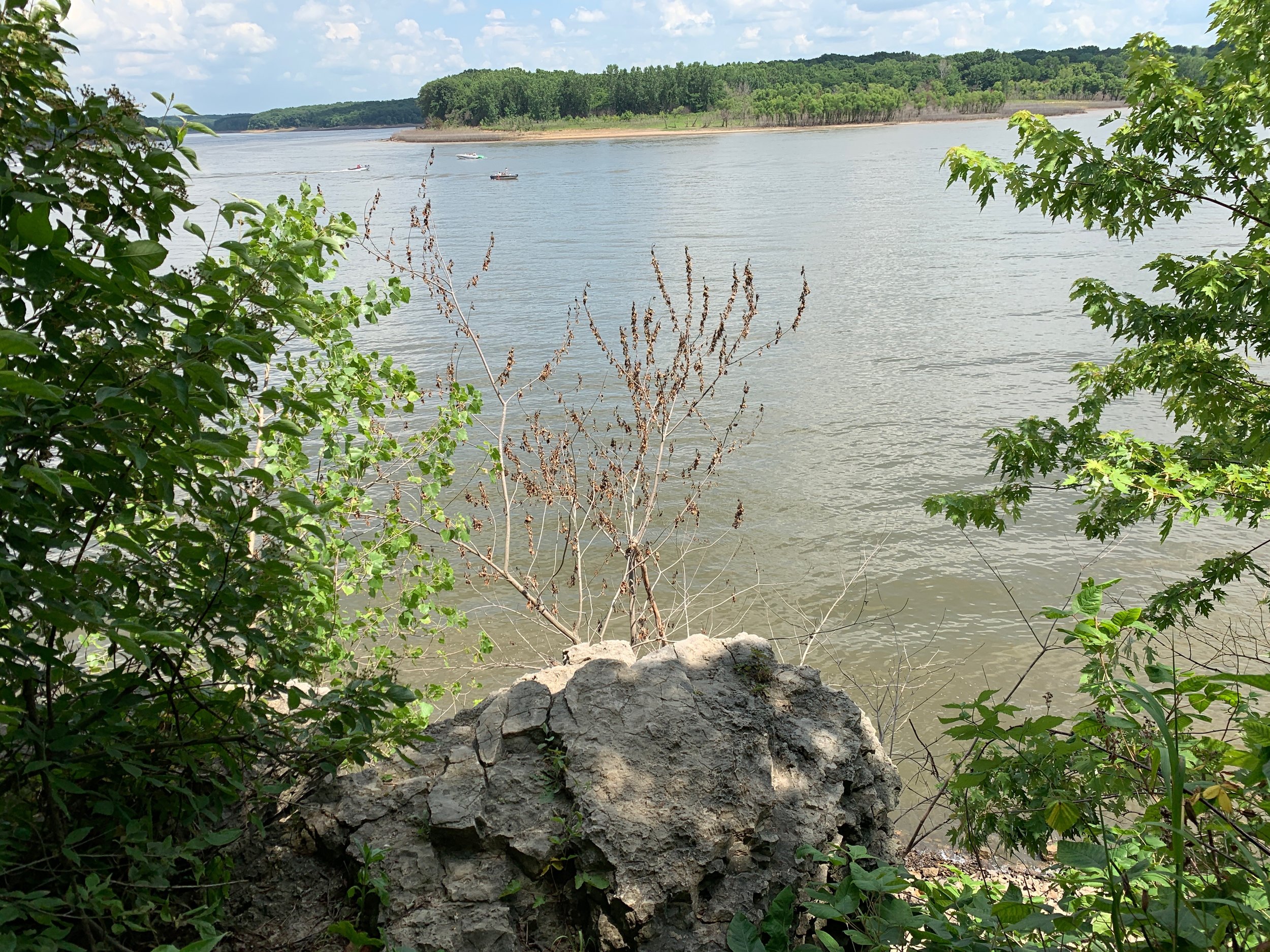 I logged 4.11 miles for the round trip walk from my hotel to the Dvorsky Trail in Coralville. The trail itself is a paved walkway perfect for bikers and pedestrians. Visions of my walk along the East Coast Greenway were summoned here.
A cool feature, on the trail and near the Coralville Elementary School, is the Monet-like bridge.
As I walked back to my hotel I spotted a couple of balloons spotting the sky above my head.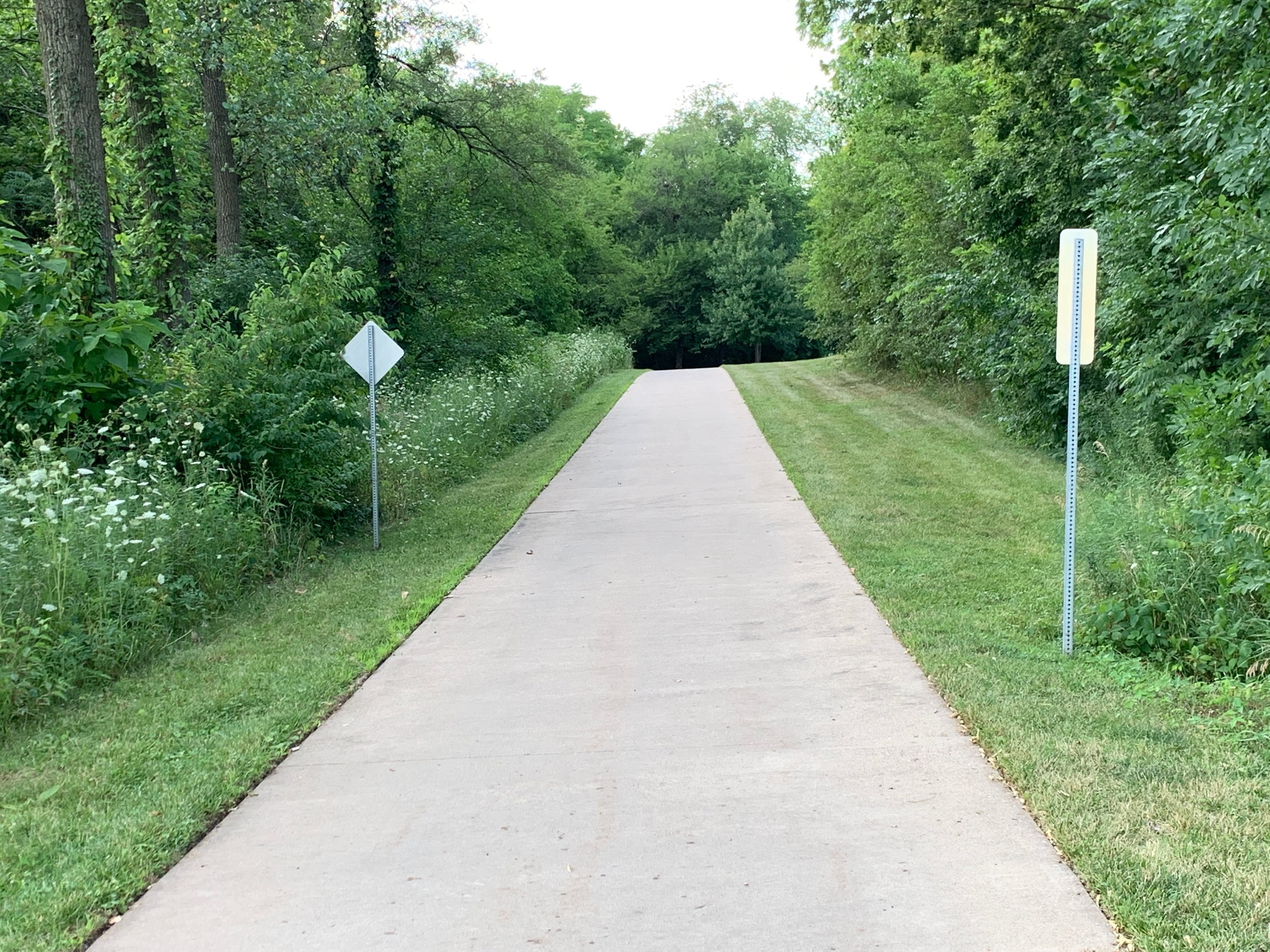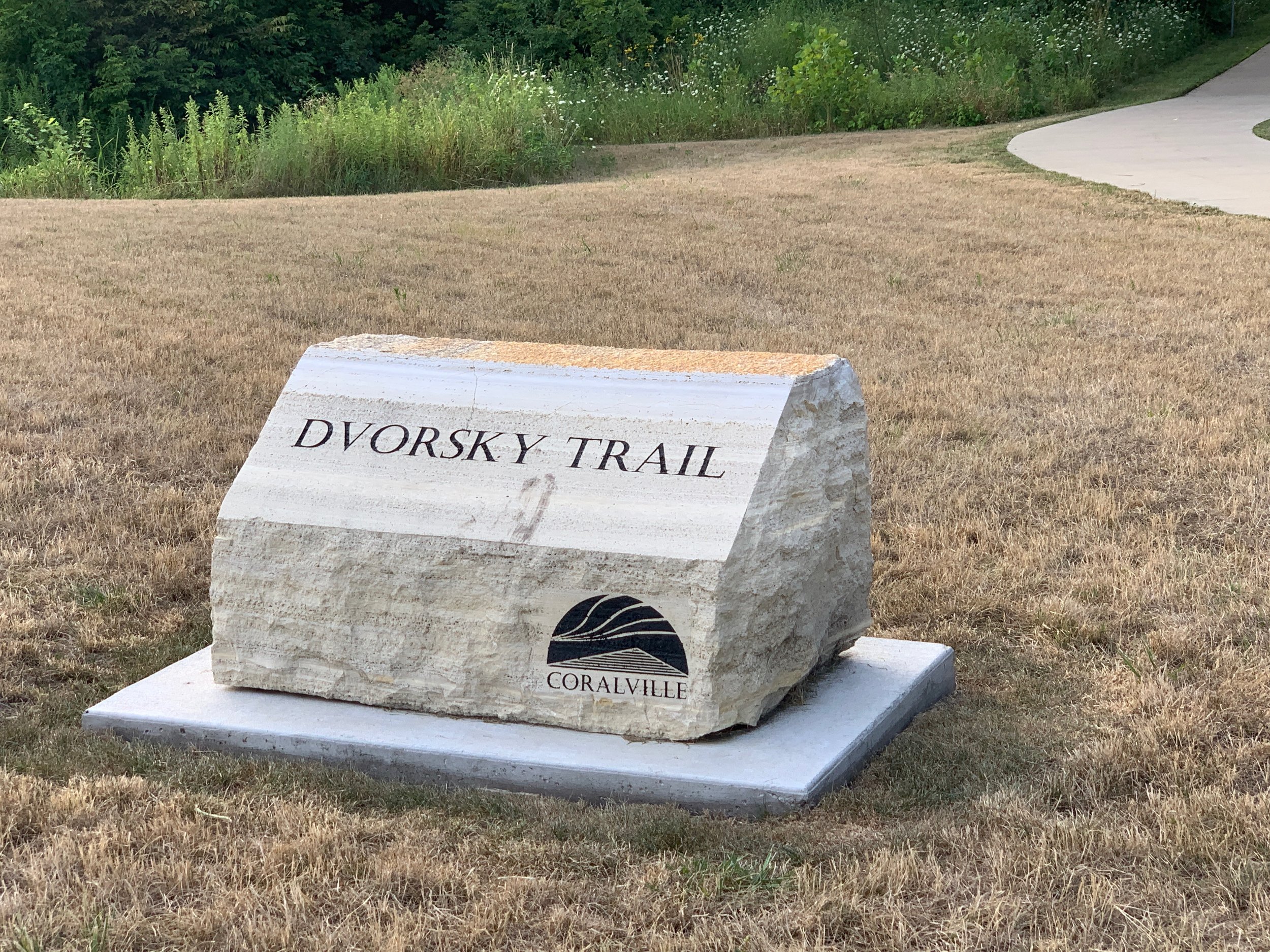 The Iowa Firefighters Memorial
I made a point to visit this site, especially since it is within walking distance from my hotel. It is a serene spot to sit and contemplate, and there were only two other people there when I visited.
Iowa, apparently, is the first state to have a firefighter memorial and visitor center. The memorial park was dedicated on April 10, 1994.
A large bronze sculpture depicts a fireman on a ladder rescuing a young child, and there is a wall with the names of fallen firefighters.
There were two moments that sent a shiver up my spine. The first was seeing the piece from the World Trade Center that "memorializes the brave and innocent victims who lost their lives on September 11, 2001."
A second was a monument for the U.S. Coast Guard, for obvious reasons if you've been following along.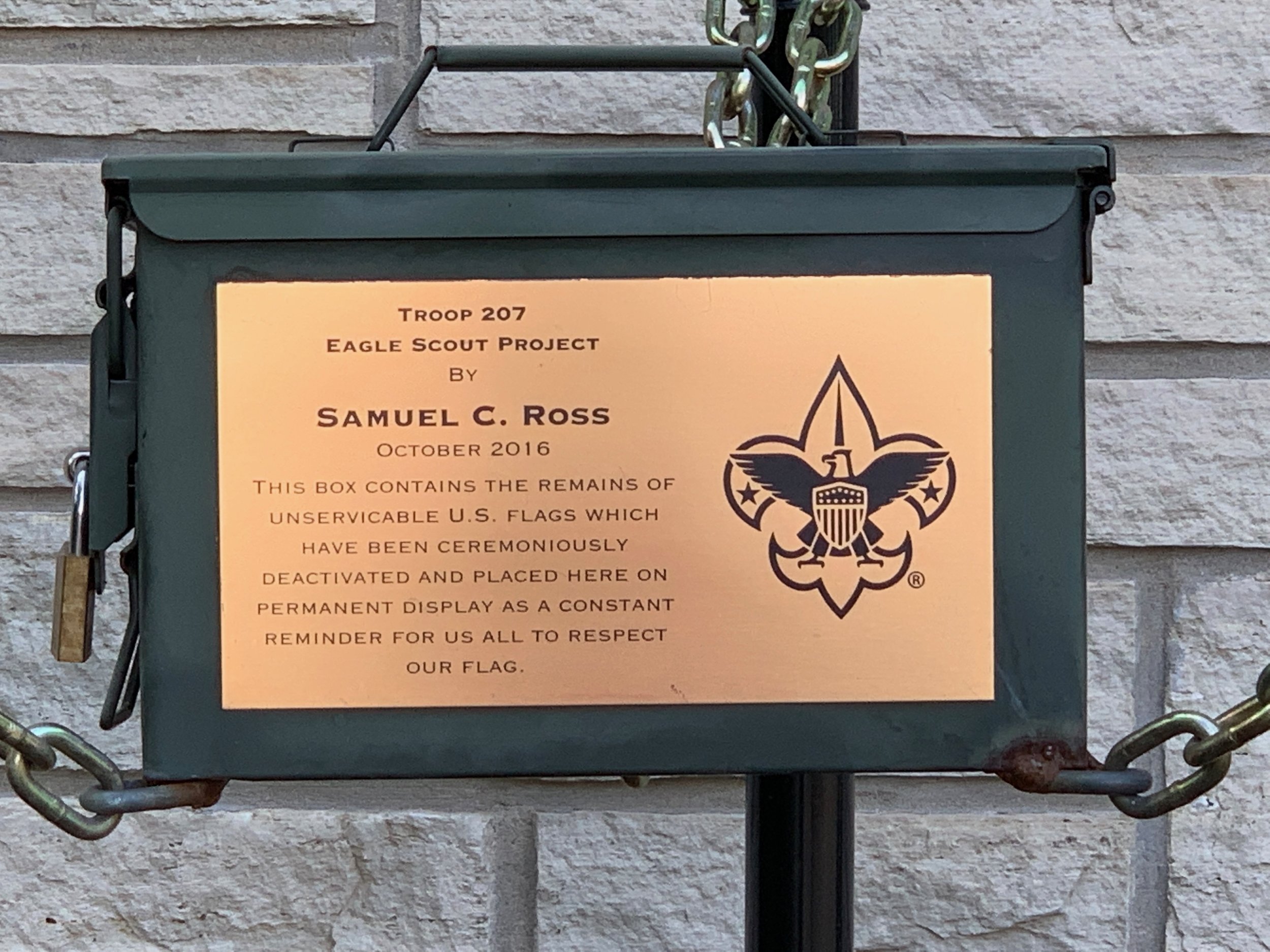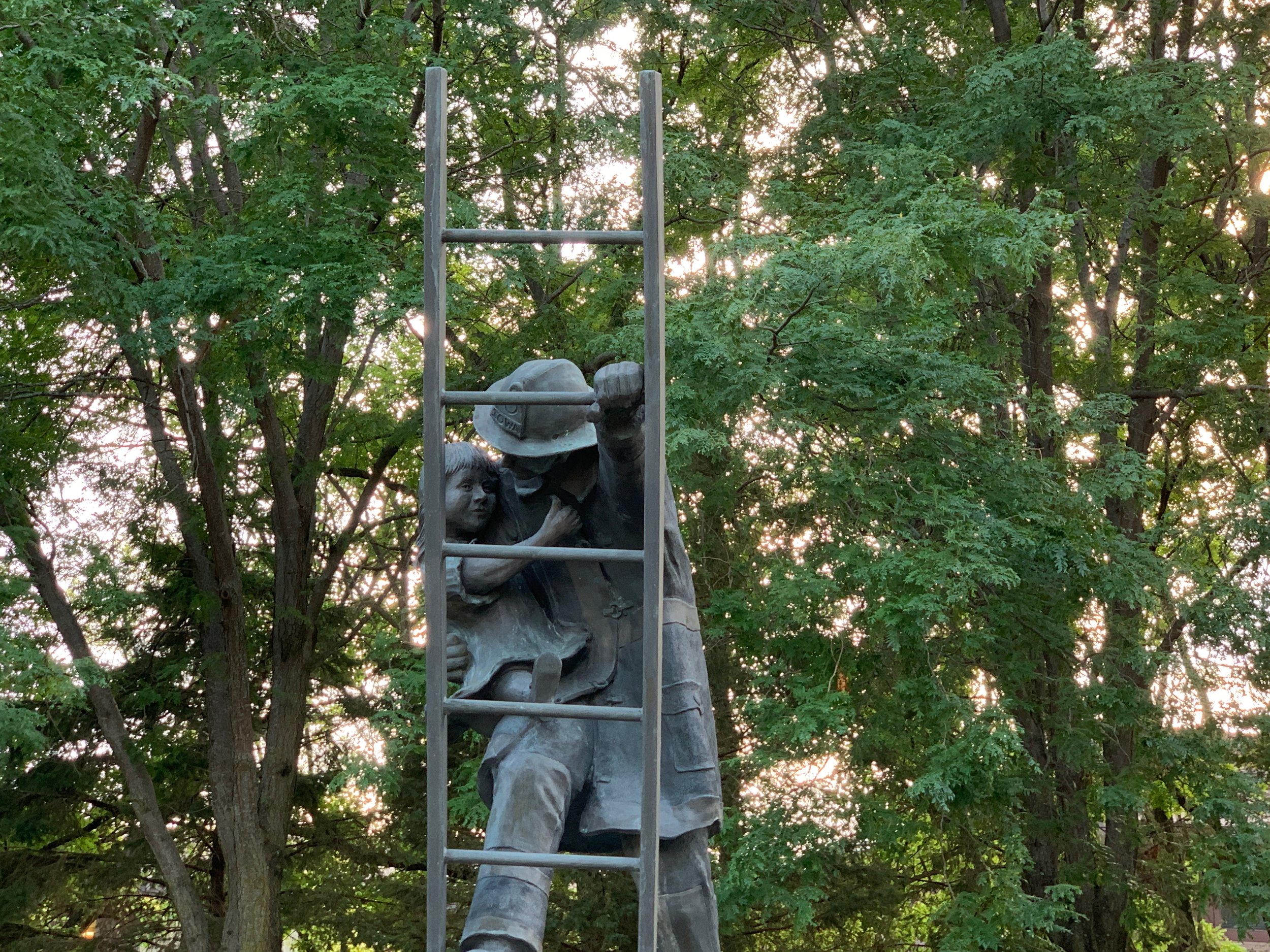 Brucemore Estate
This 26-acre estate features a 19th century mansion, and family ties to Quaker Oats. It is on the National Trust for Preservation list.
The first owner was Caroline Soutter Sinclair, from 1884 to 1906. George and Irene Douglas moved in, living at the estate from 1906 to 1937. Margaret and Howard Hall, staying from 1937 to 1981, were the last to live there.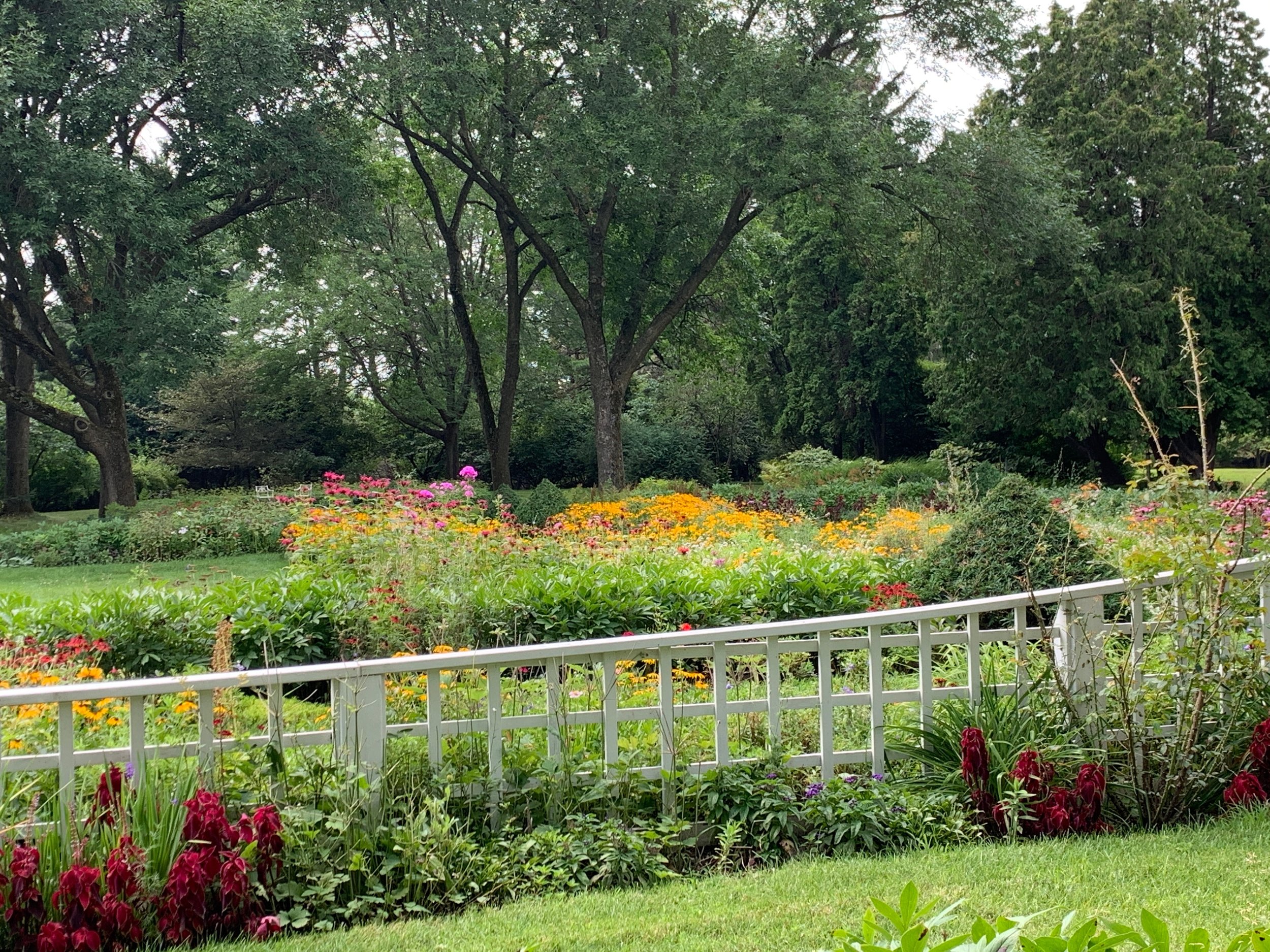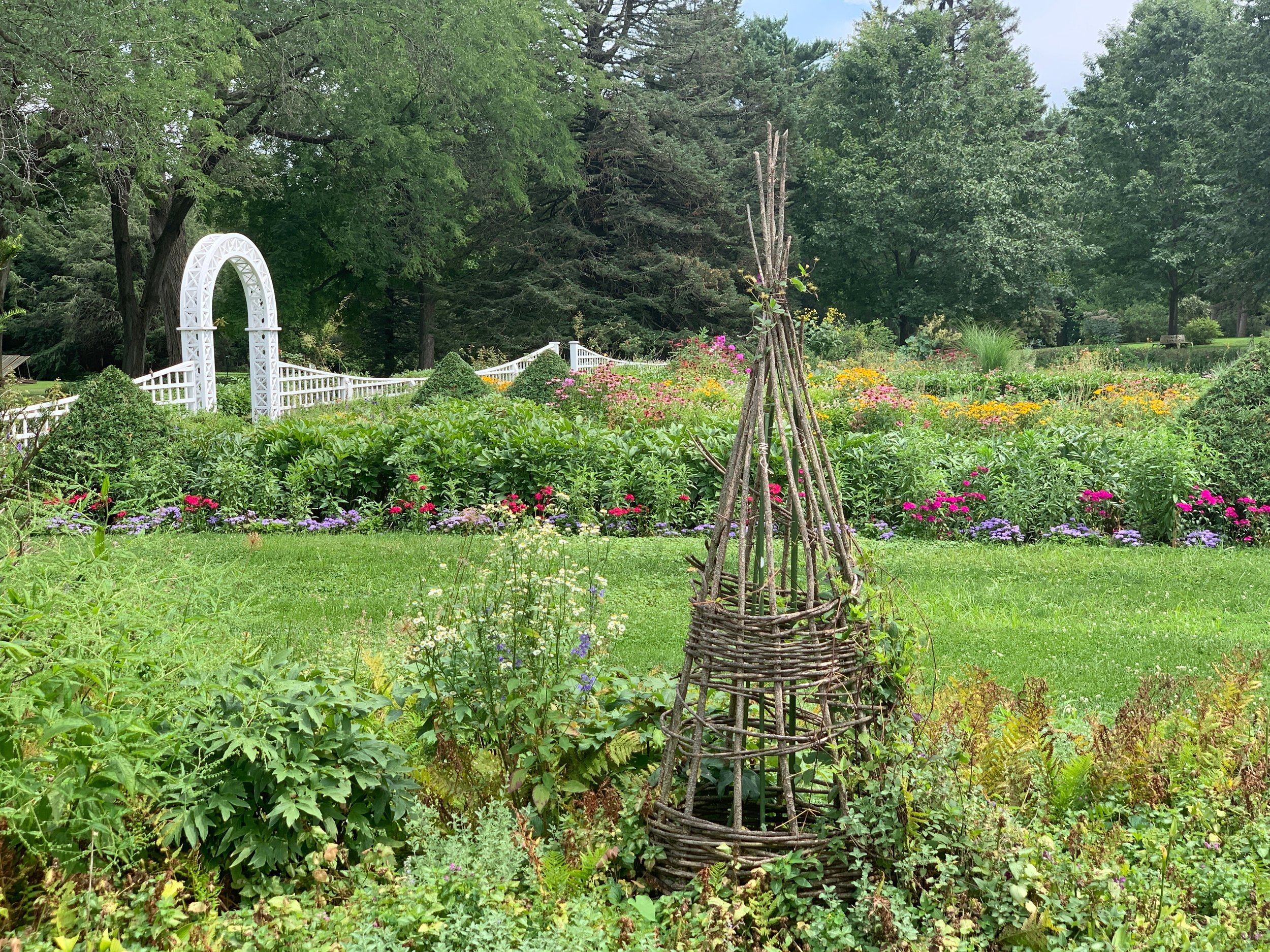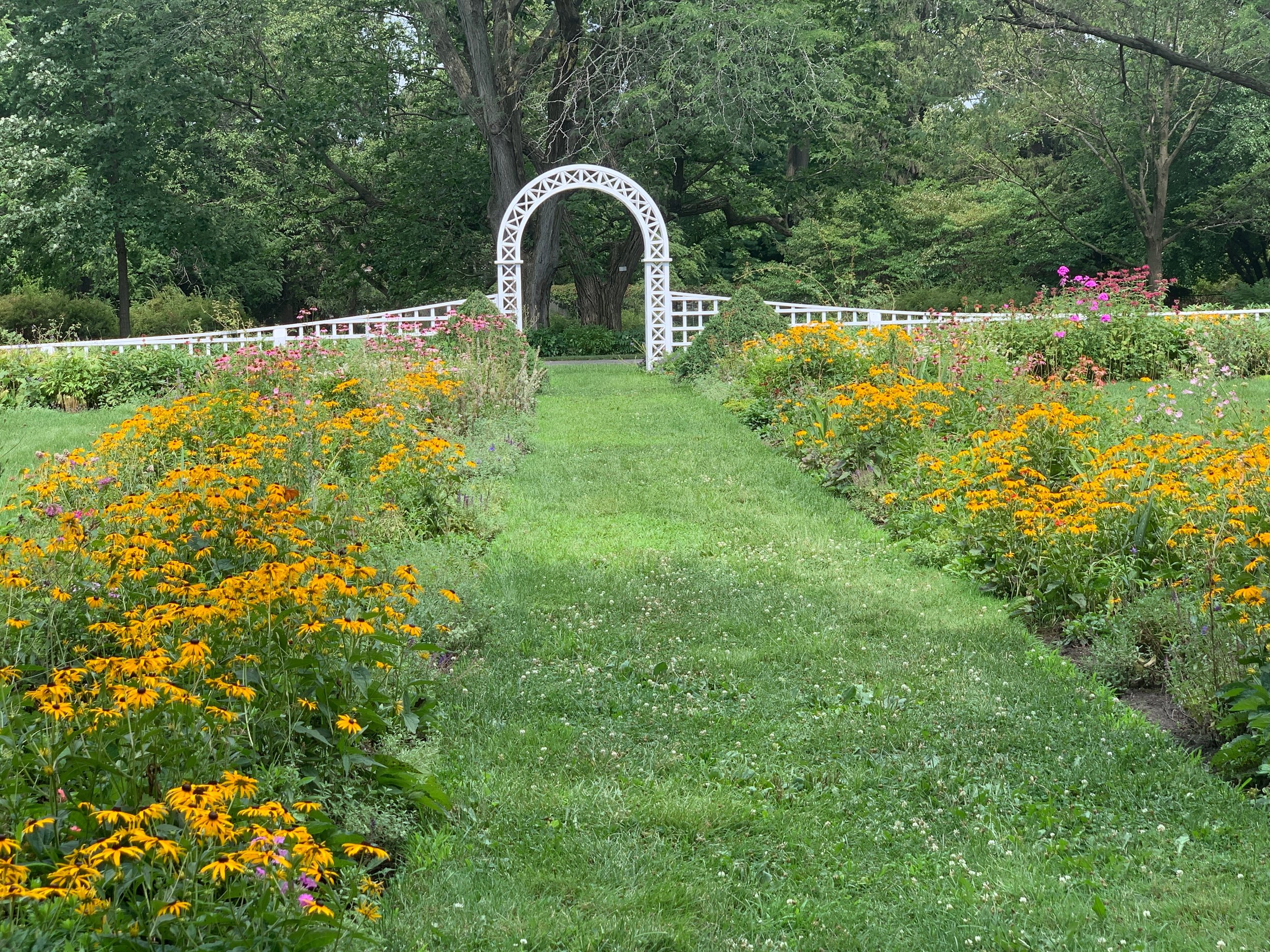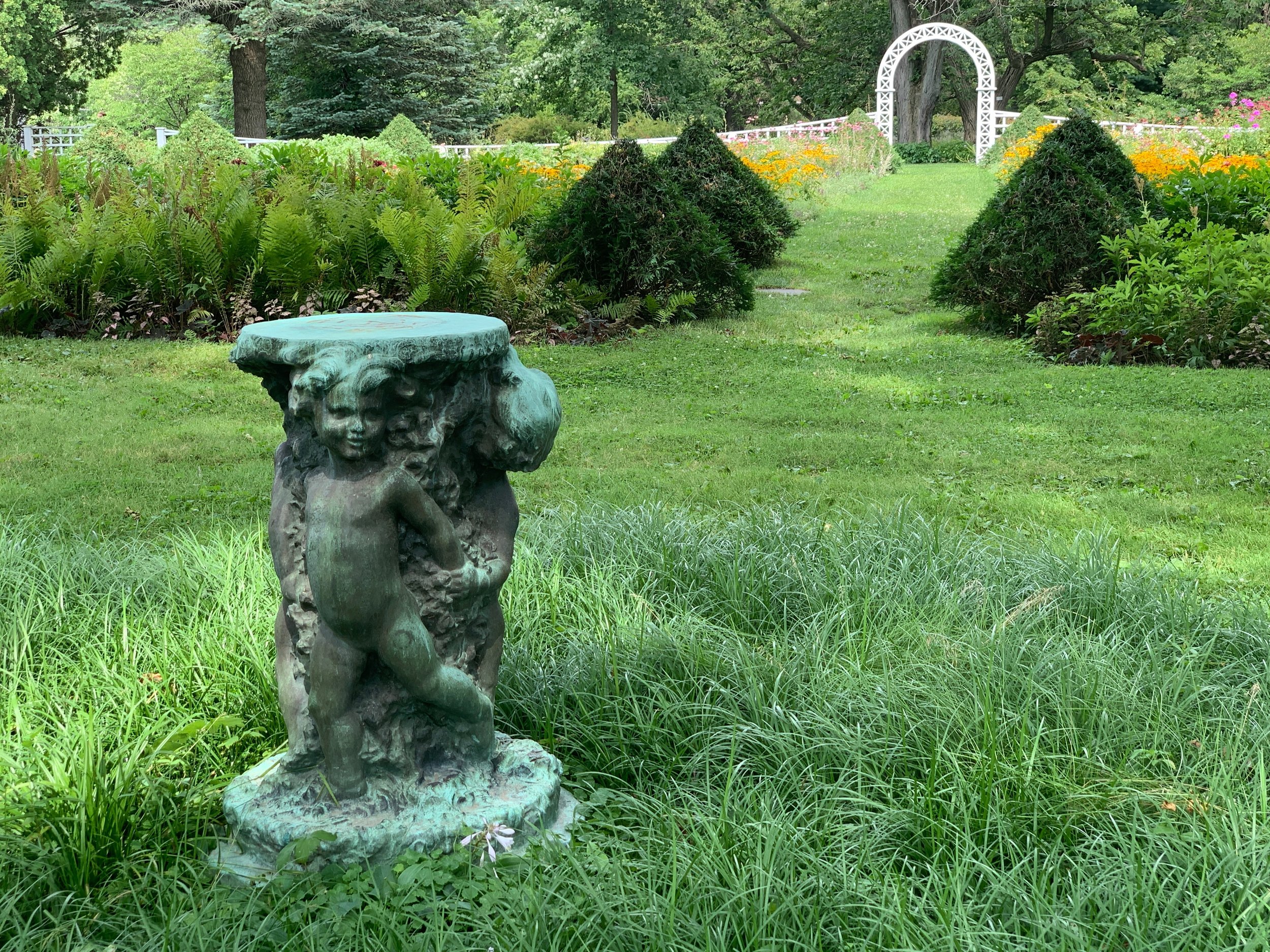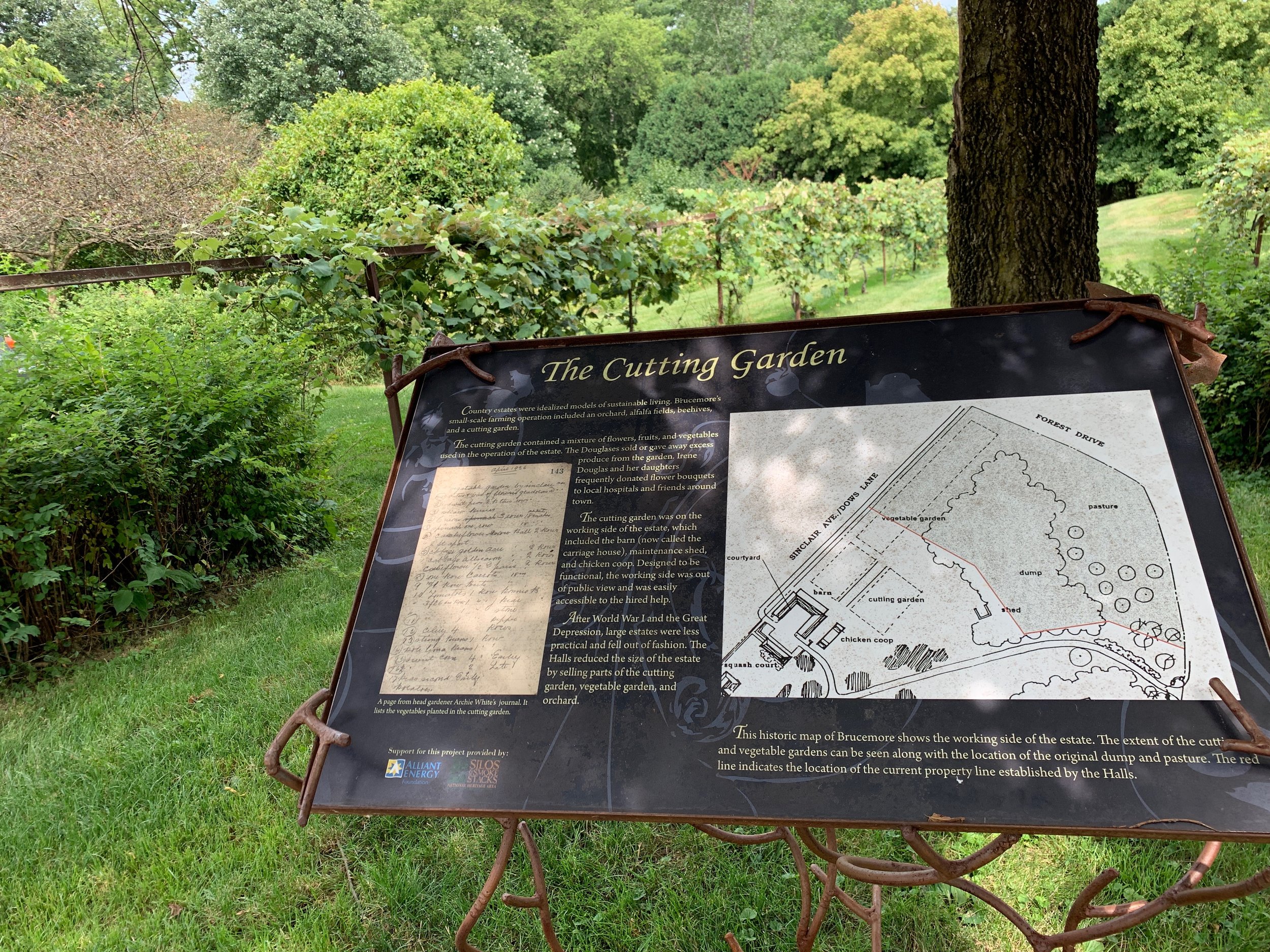 The University of Iowa Museum of Natural History
I wasn't sure what to expect here, but this place takes you on a "500-million-year adventure through Iowa's geological, cultural, and ecological history." The museum is the oldest university museum west of the Mississippi River.
A fun display is the giant sloth that delighted young children and college students, too, who lined up to take selfies. Bones of four giant ice age ground sloths that were discovered in 2001 in the West Tarkio Creek in southwest Iowa.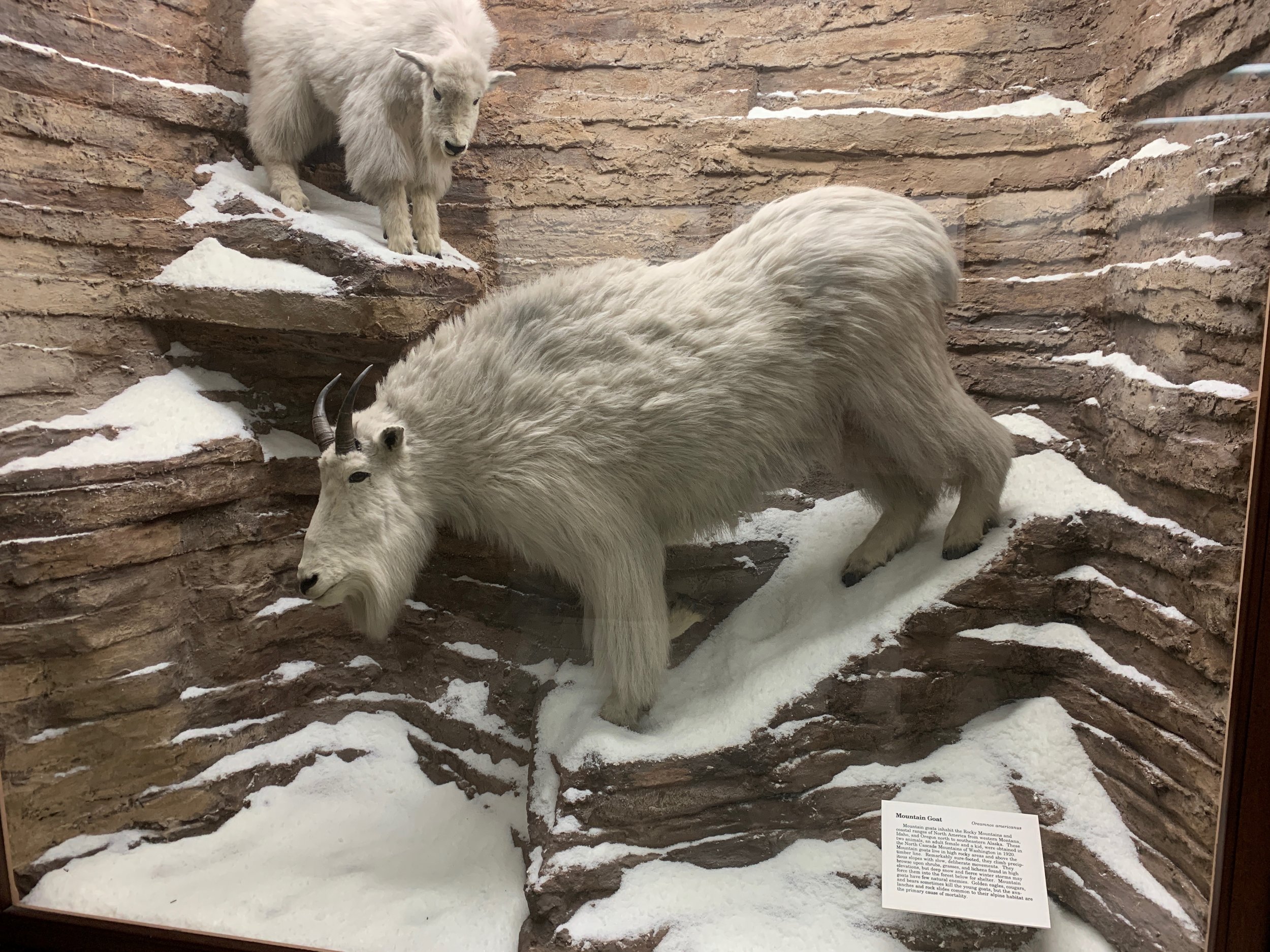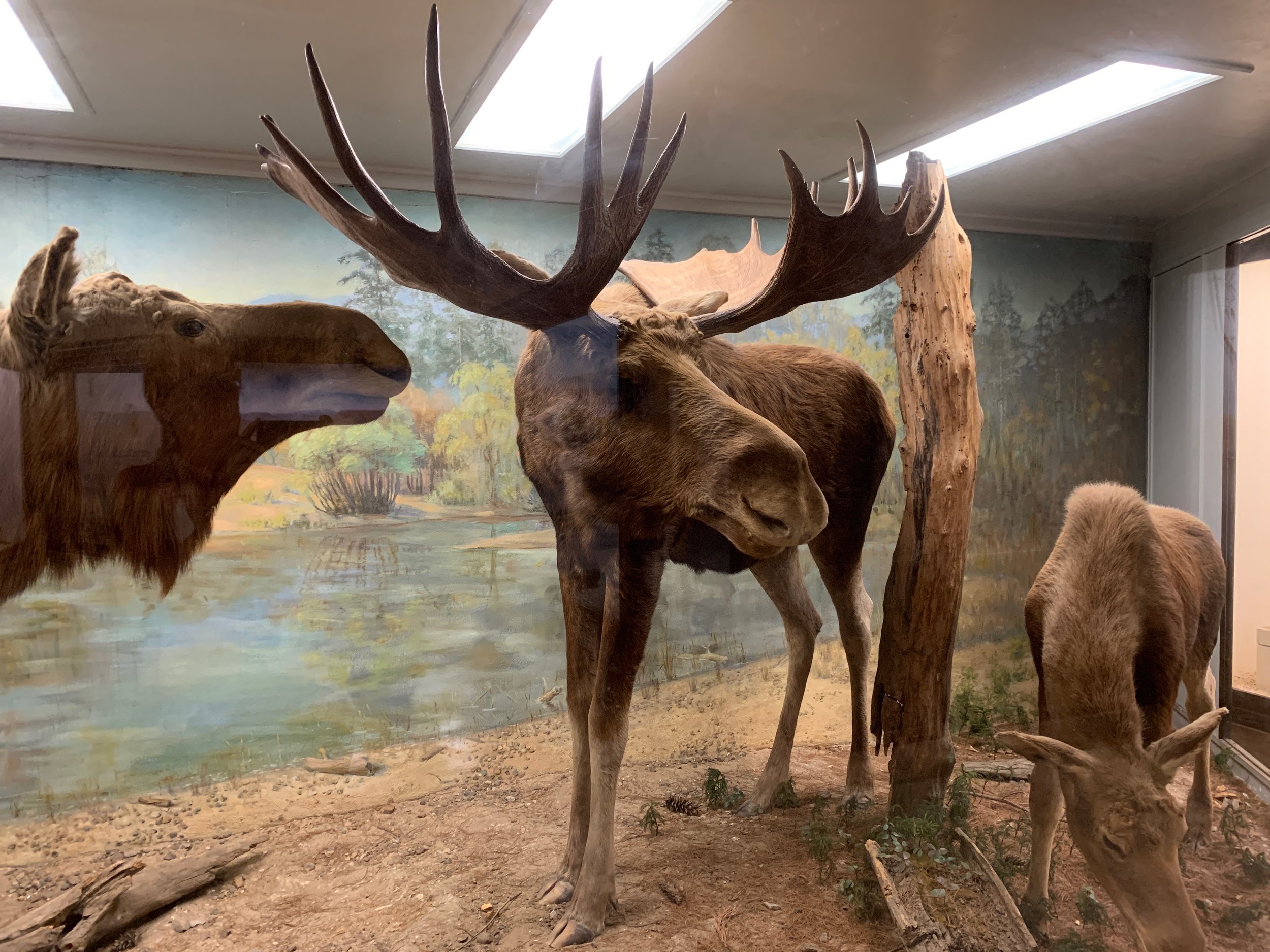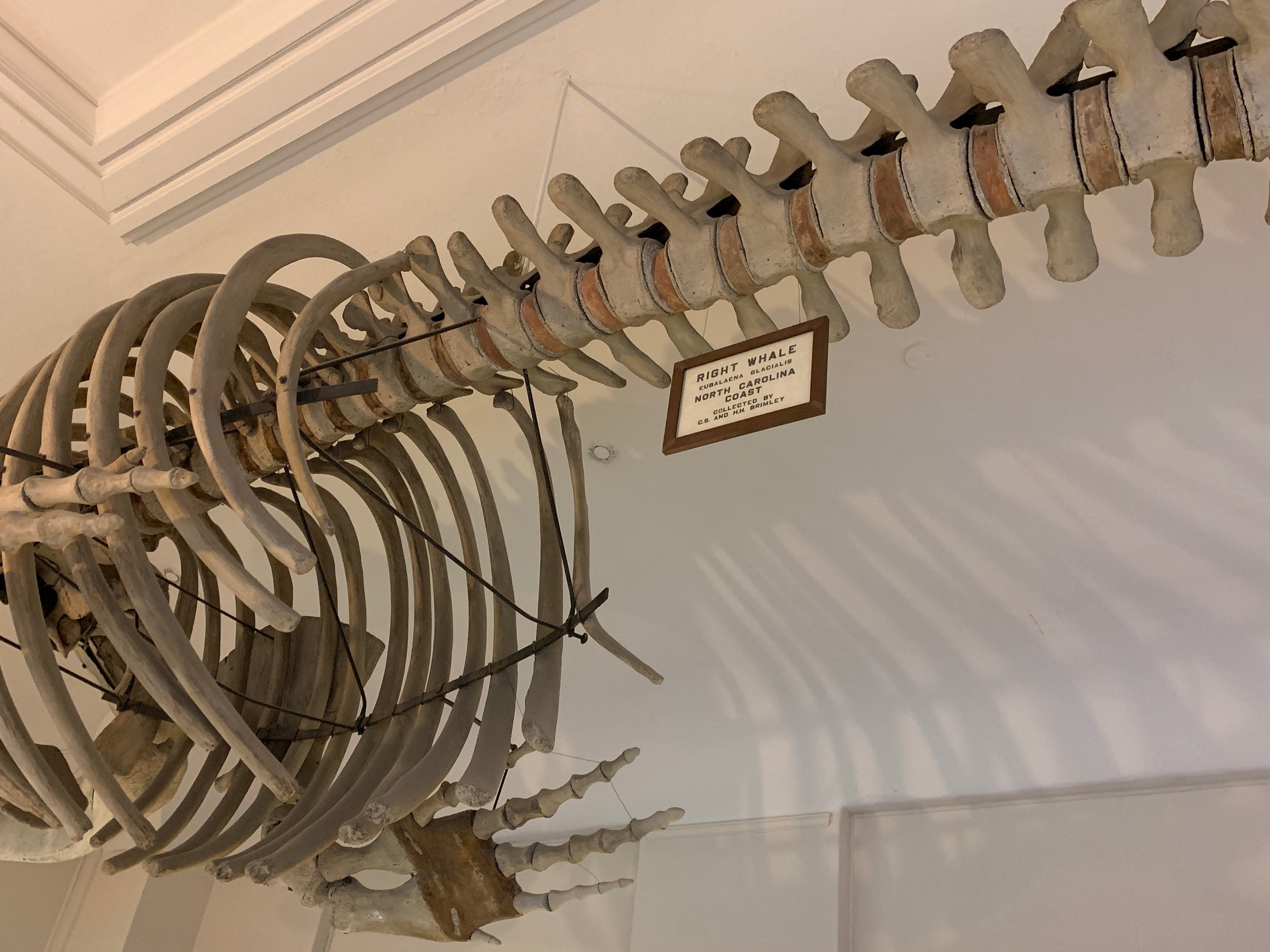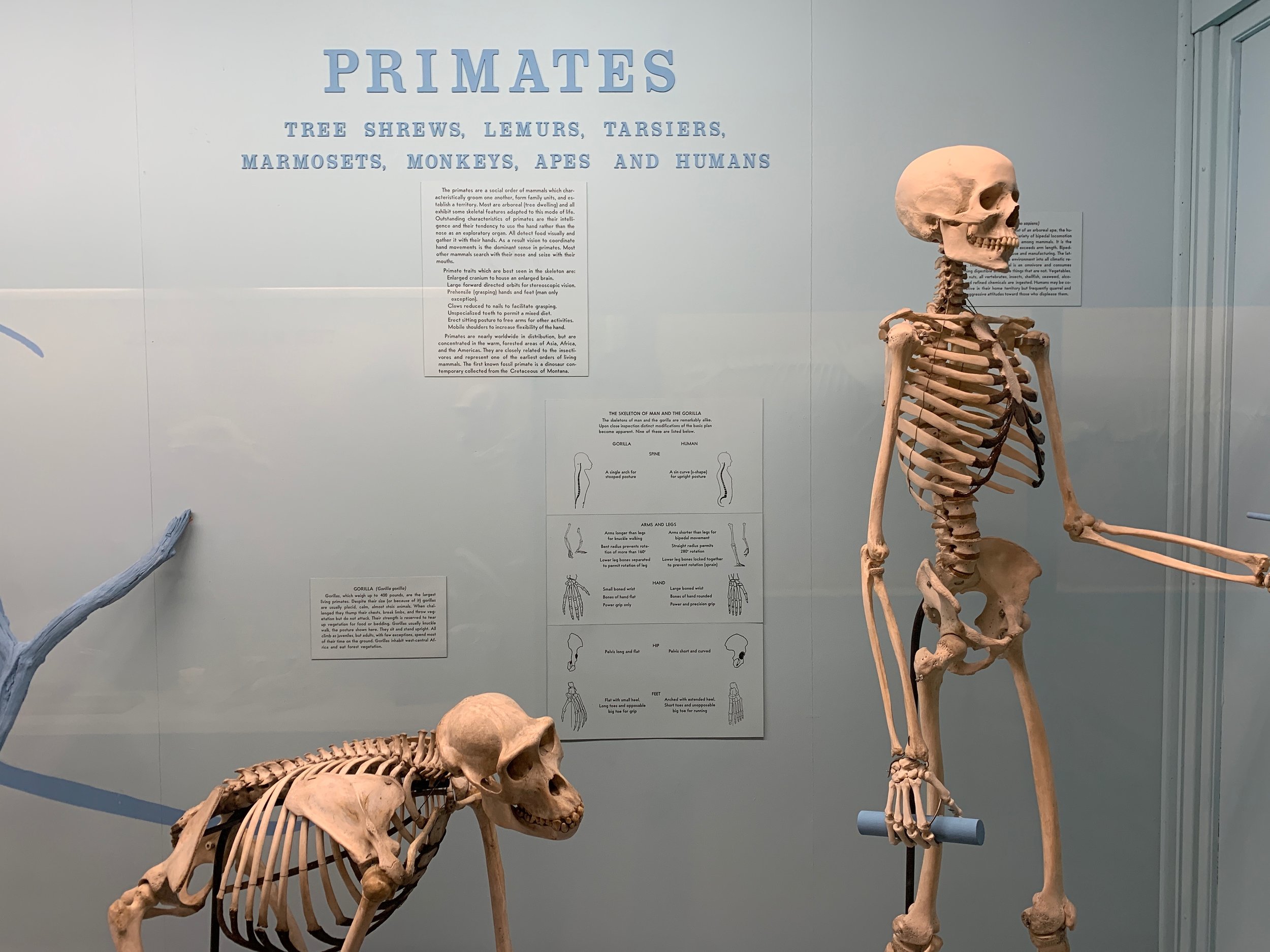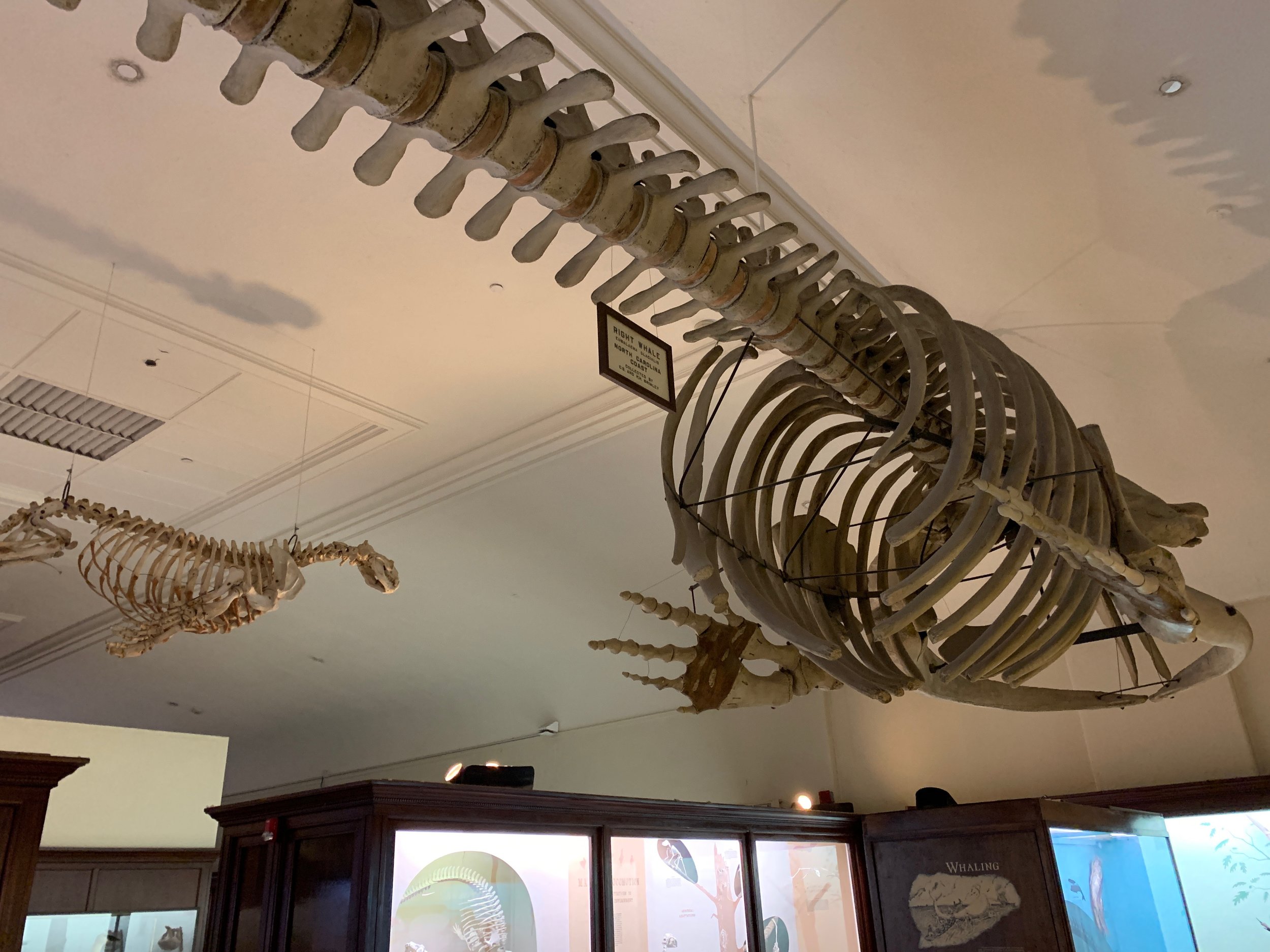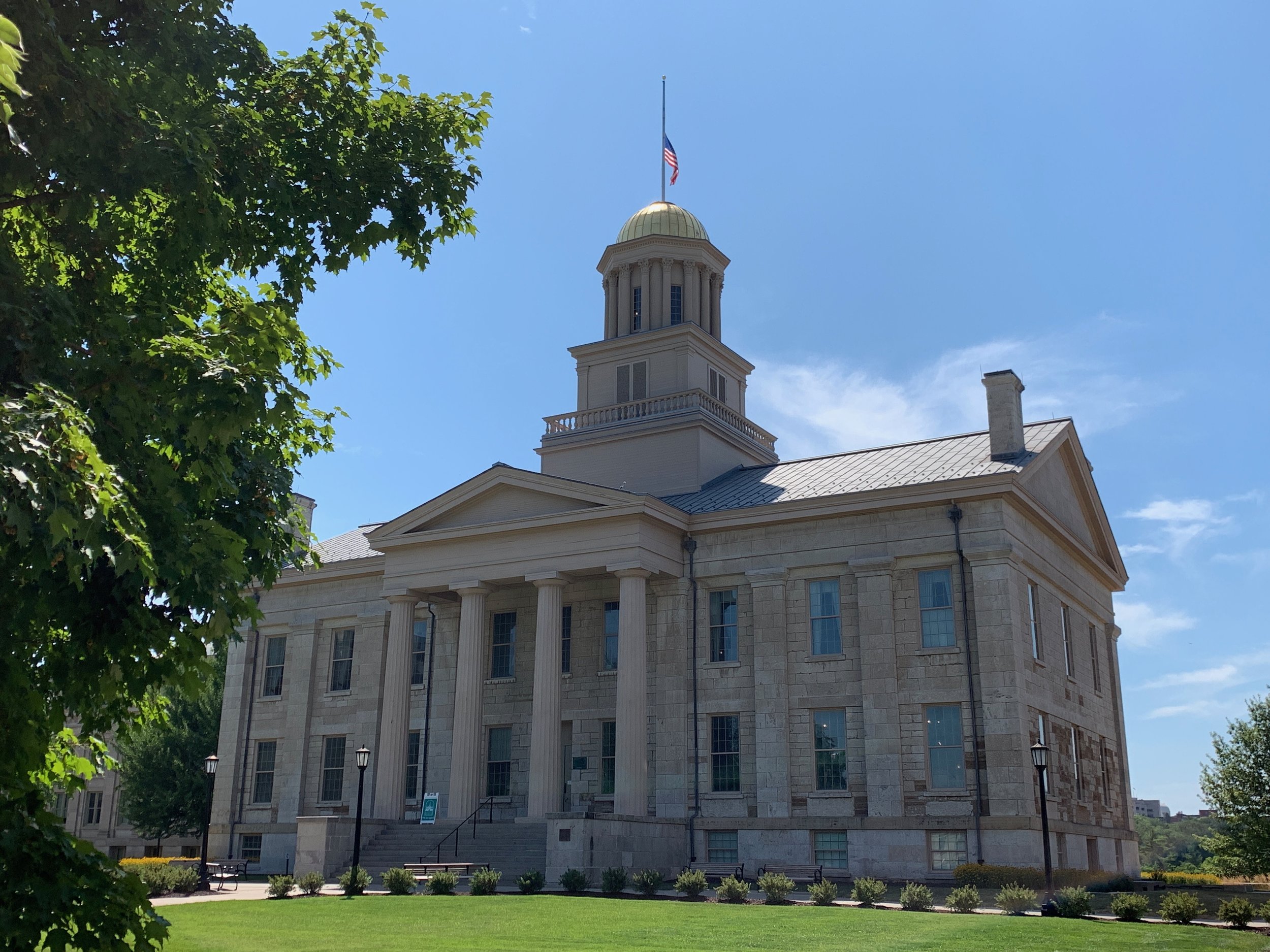 Iowa State Fair
There was no way I was going to be in this state and not attend the state fair, running from August 8-18 this year. According to the website, the fair is one of the oldest and largest agricultural and industrial expositions in the country.
I headed there on Saturday with two colleagues. We rode the Ferris wheel, and crashed into each other on the bumper cars (a ride that is way too short for your money.) My favorites were the Magnum and the Extreme, rides that spin you around and flip you over all at the same time.
We also caught some of the 2020 Democratic Presidential candidates at the Des Moines Register's Political Soapbox, including Tim Ryan, the Congressman from Ohio; Minnesota Senator Amy Klobuchar; and Massachusetts Senator Elizabeth Warren who was pretty dynamic.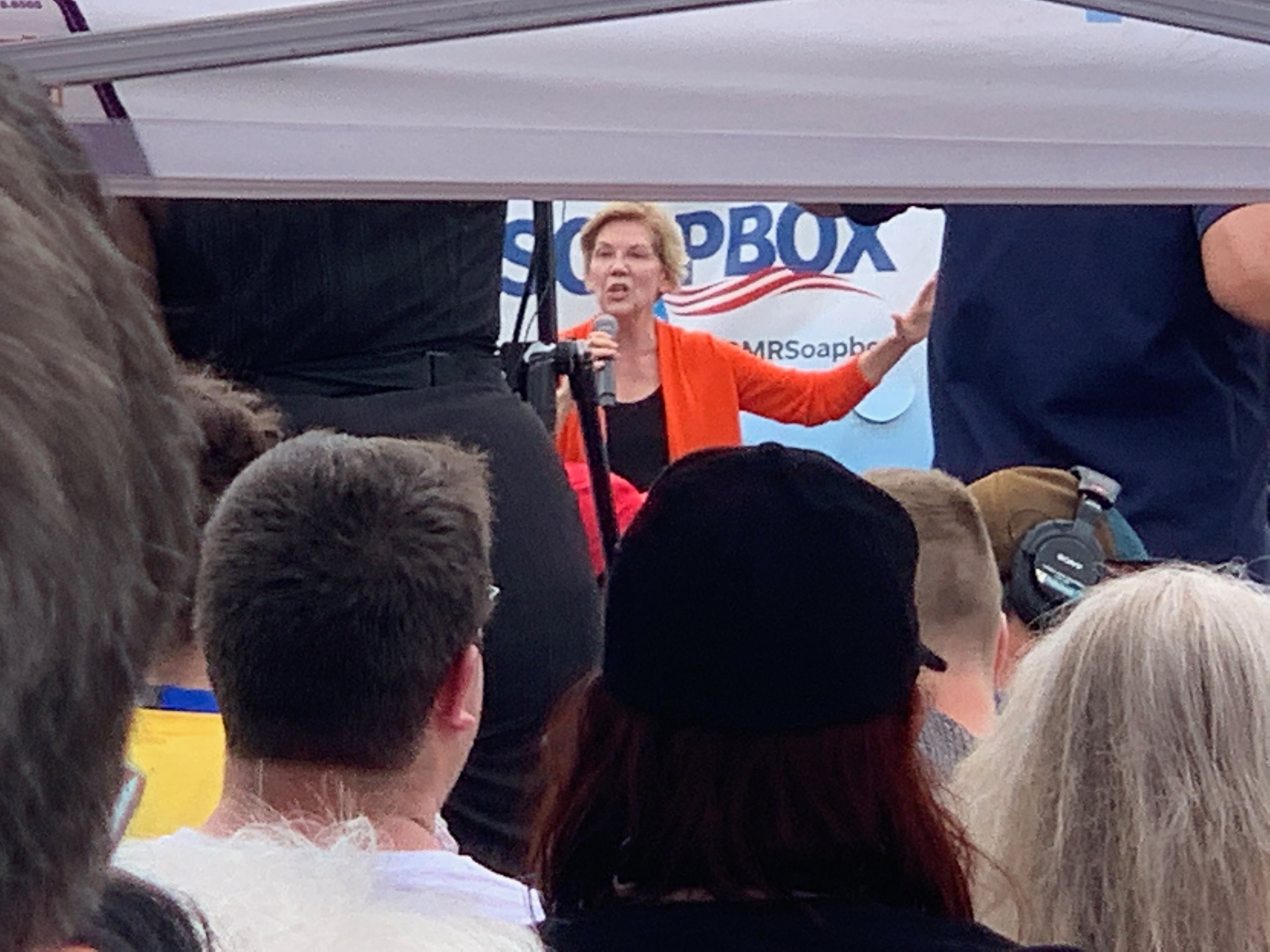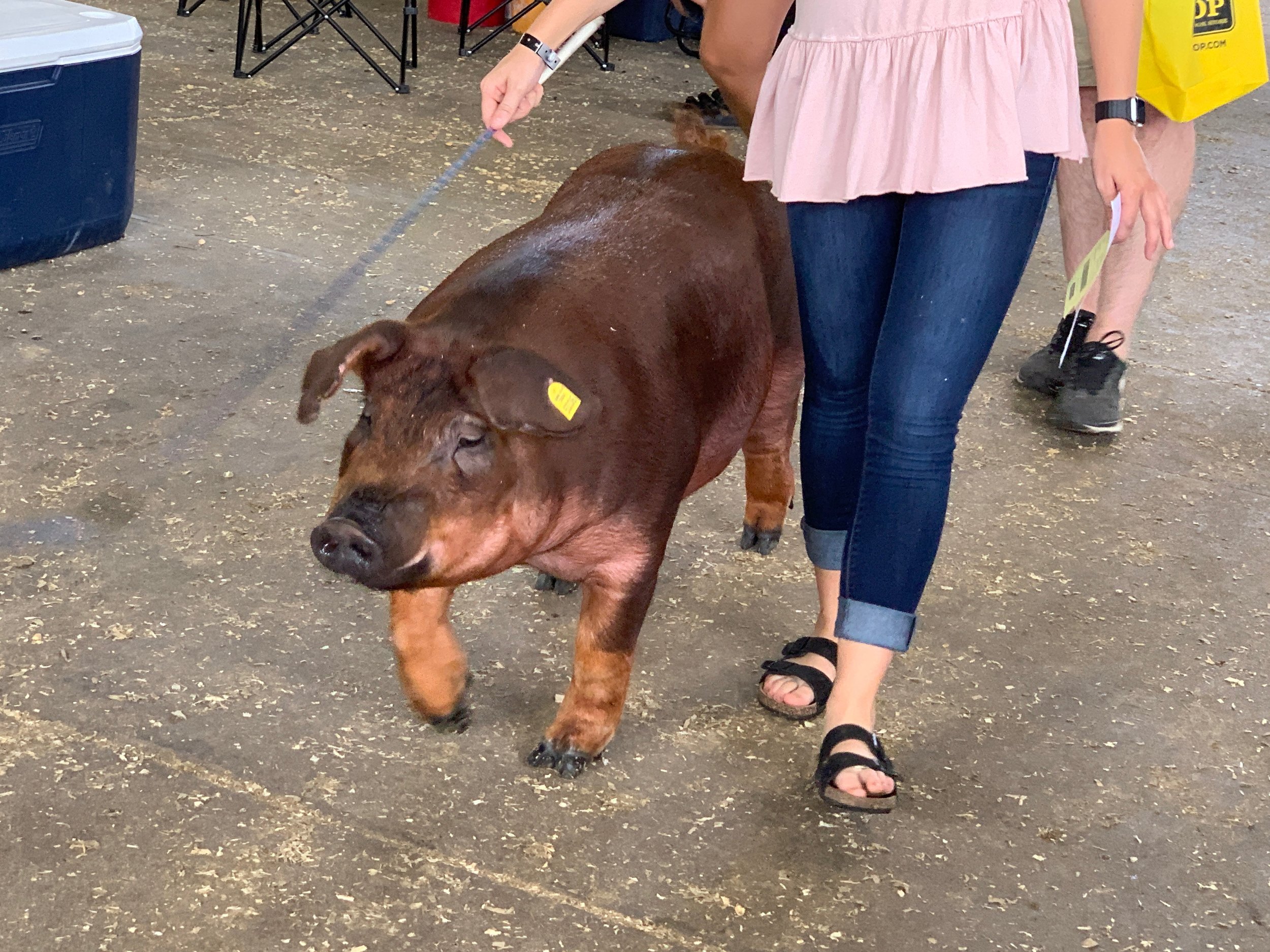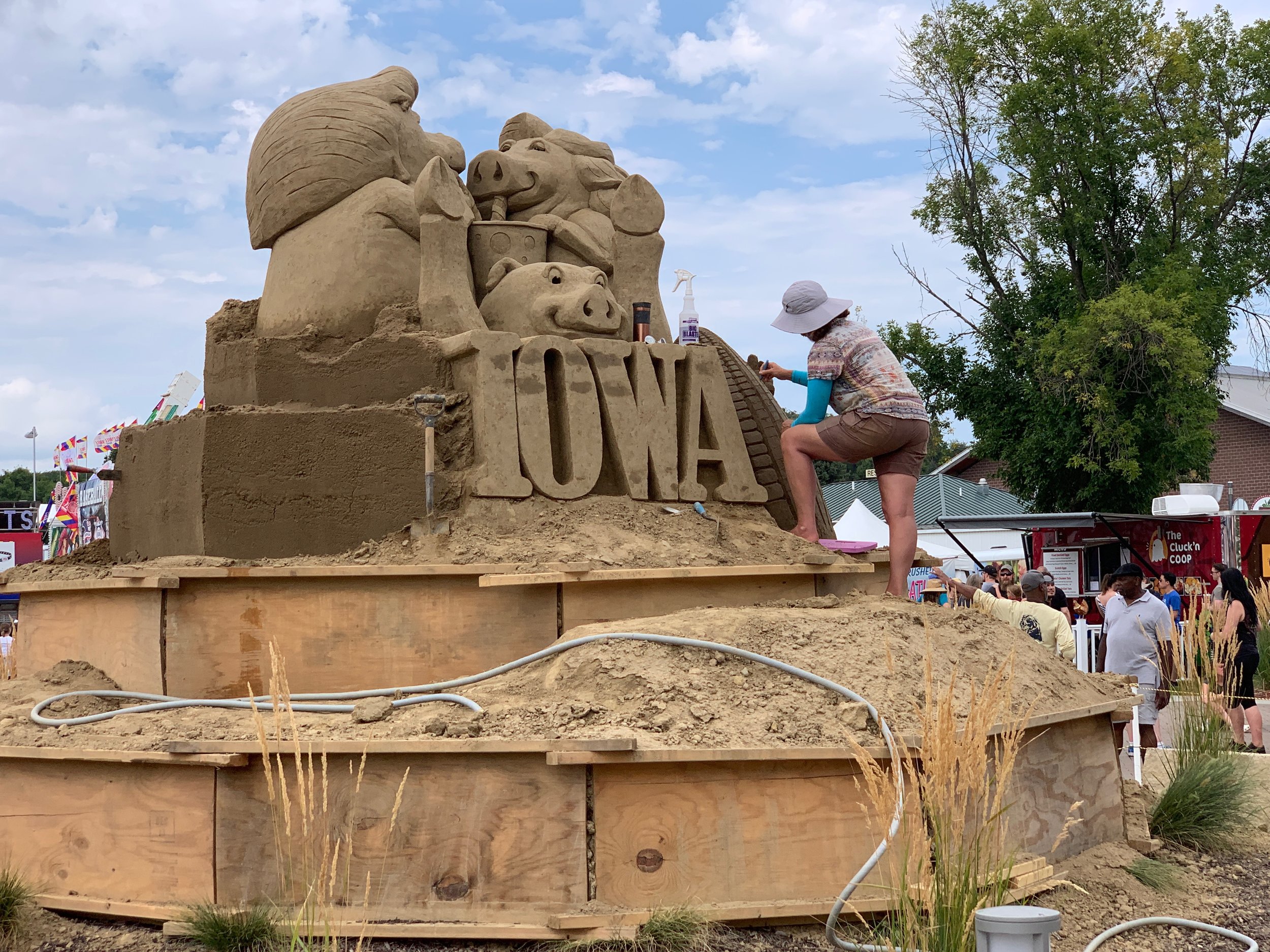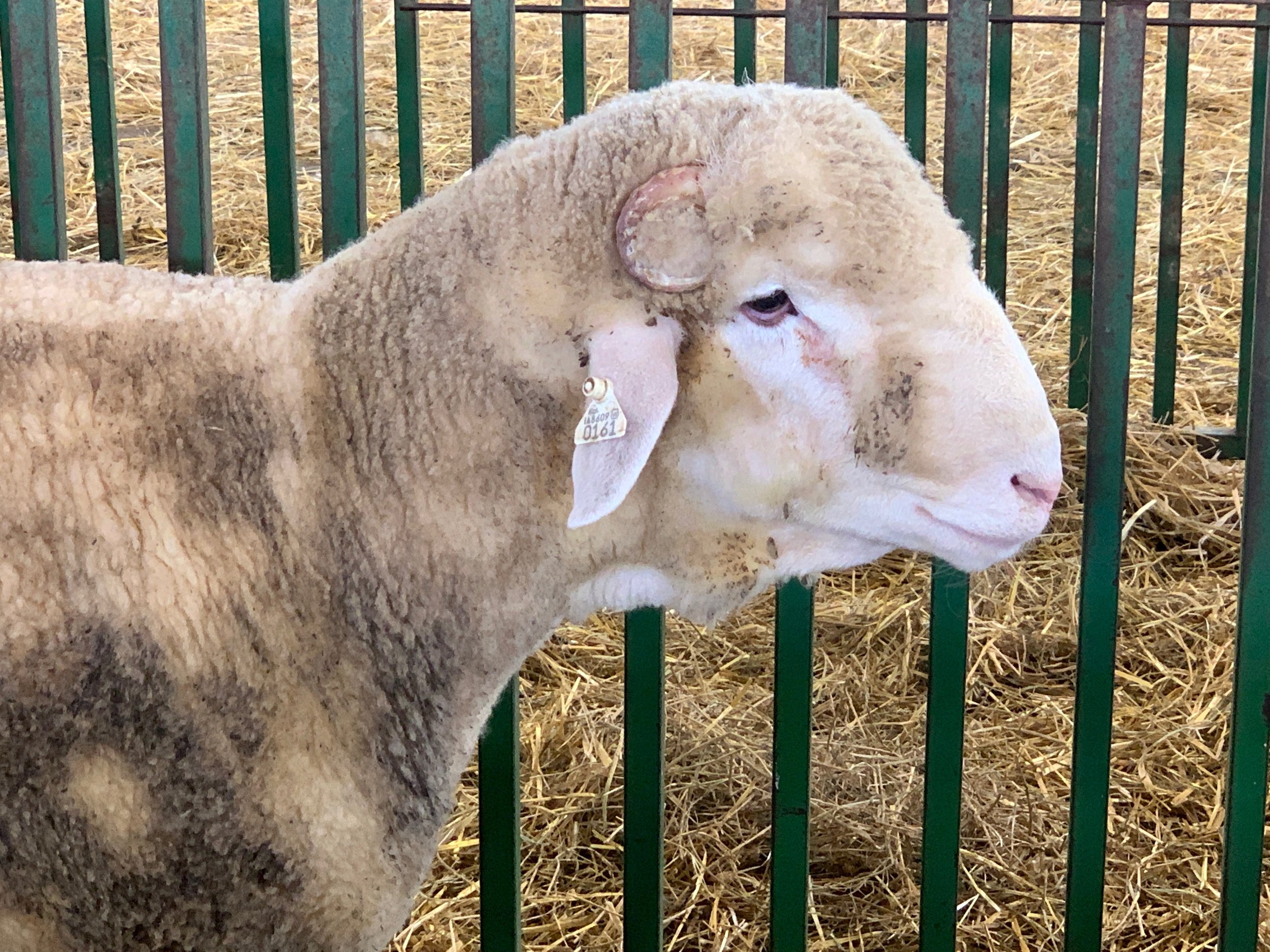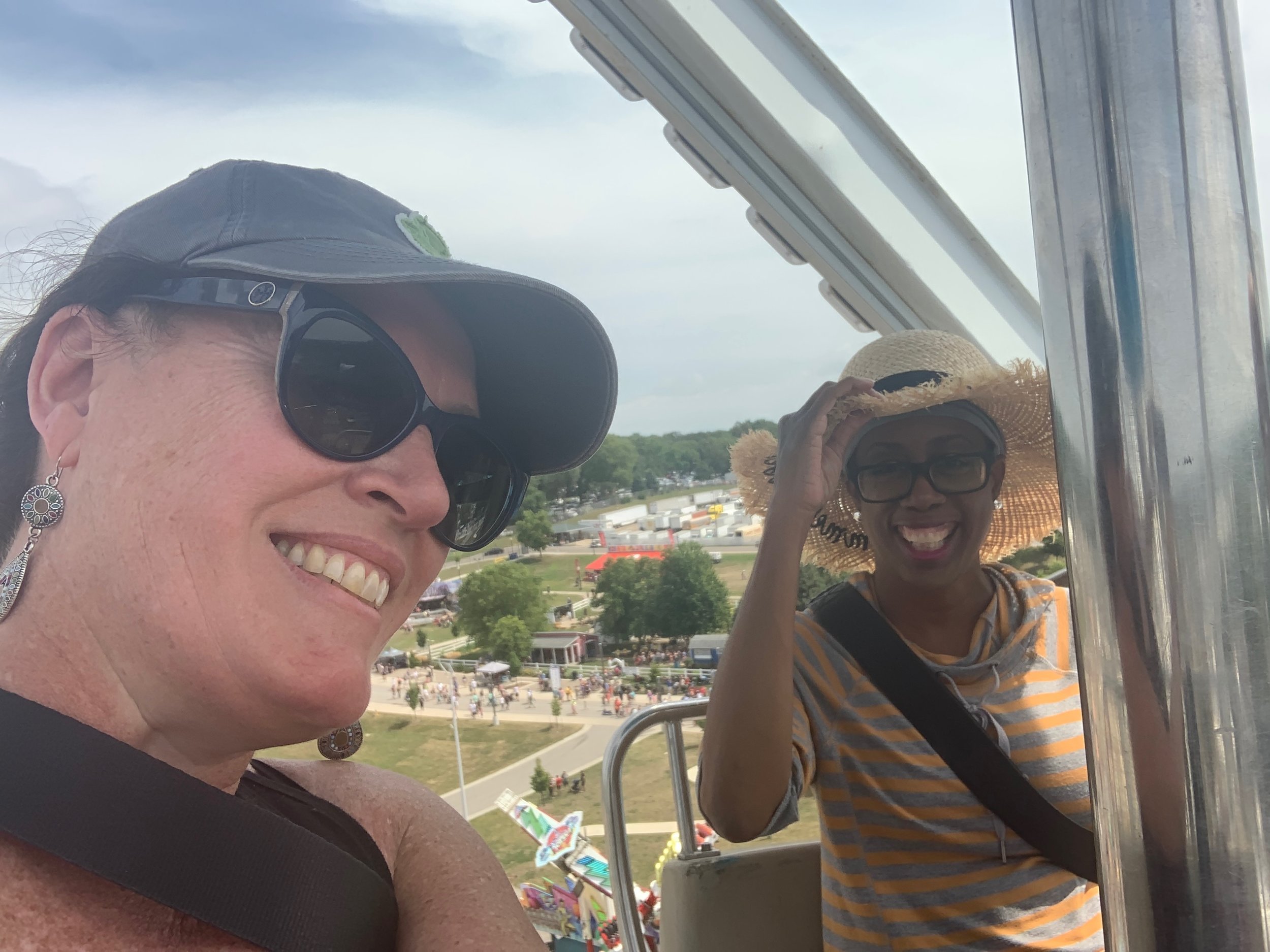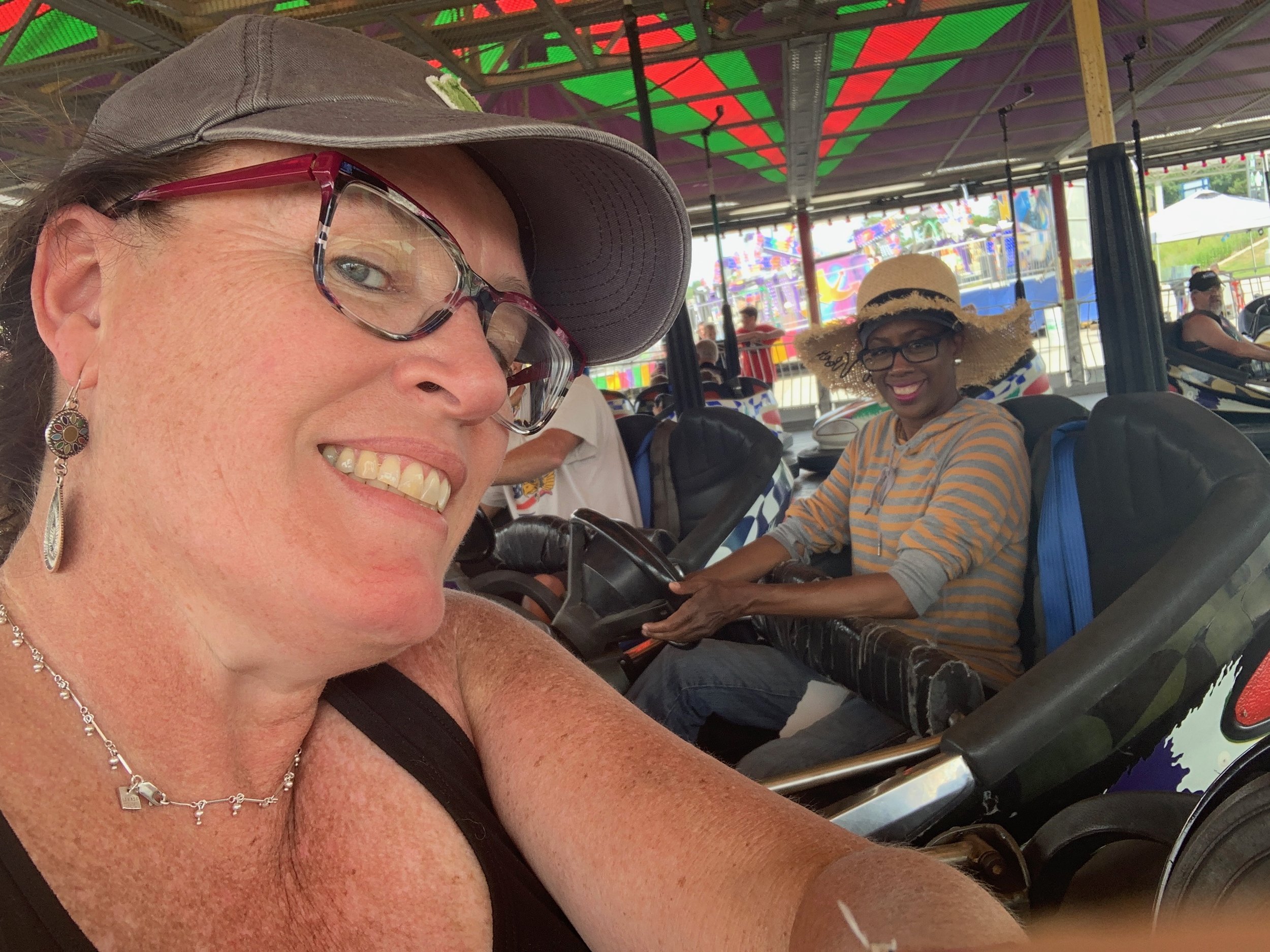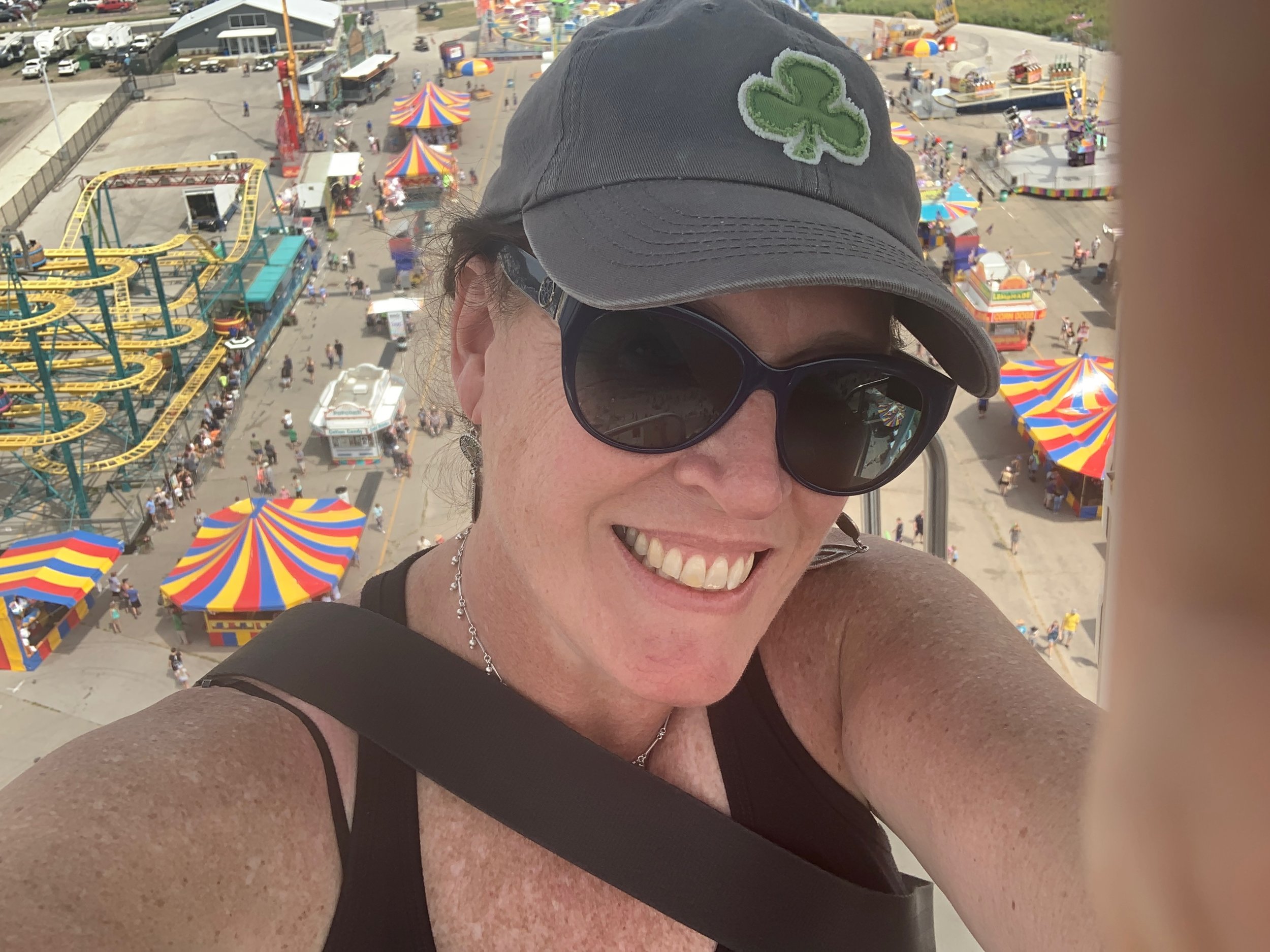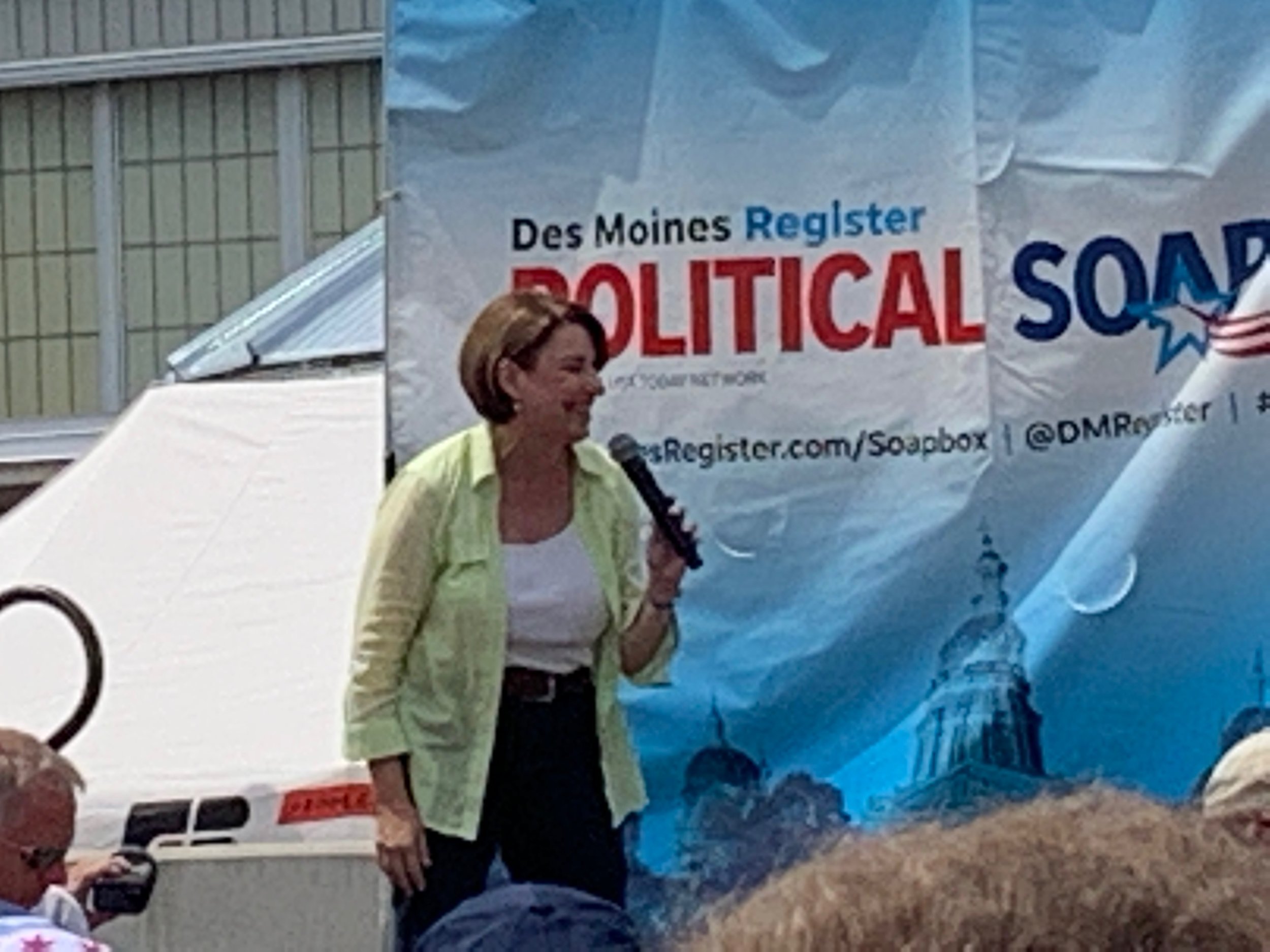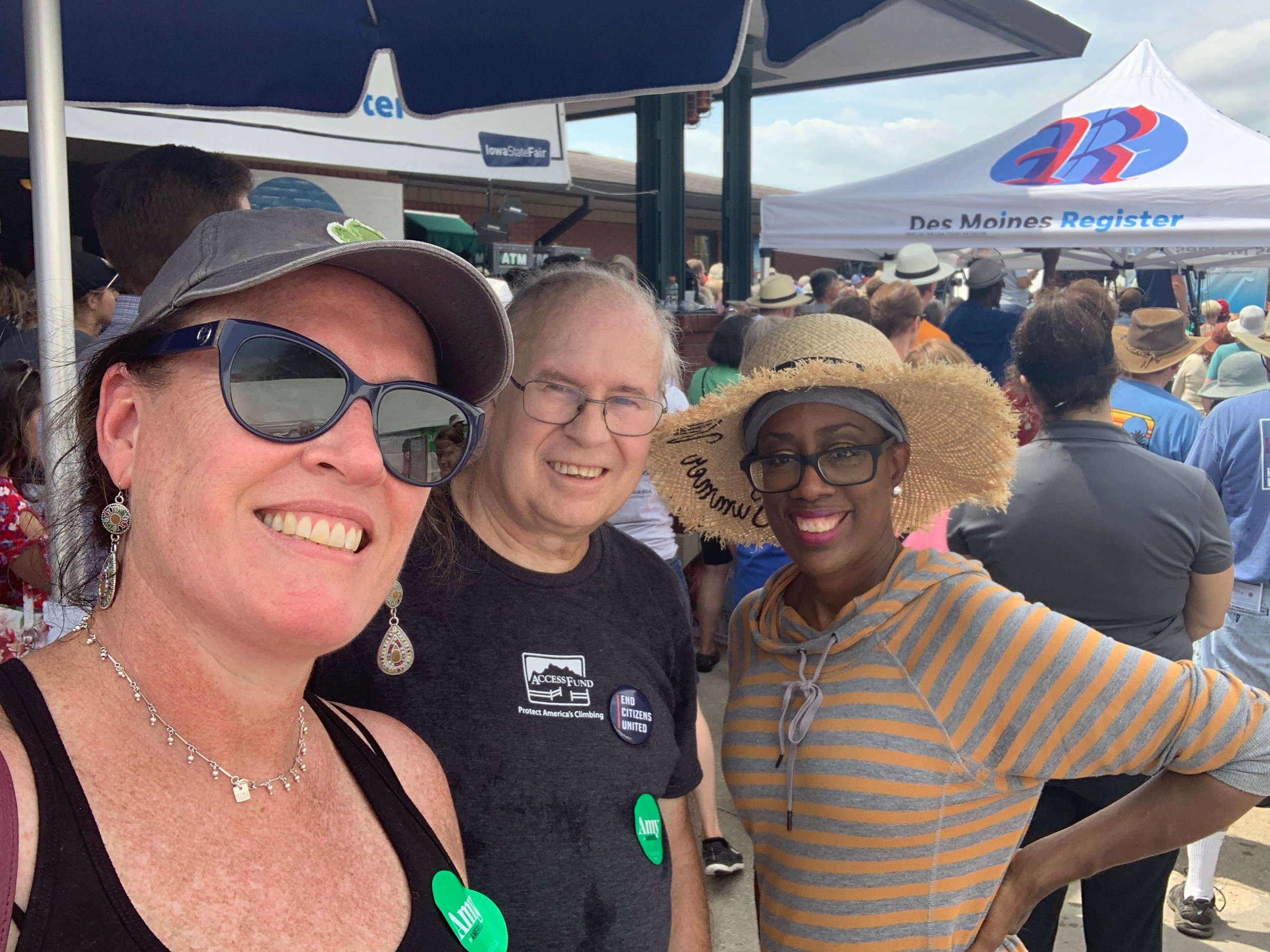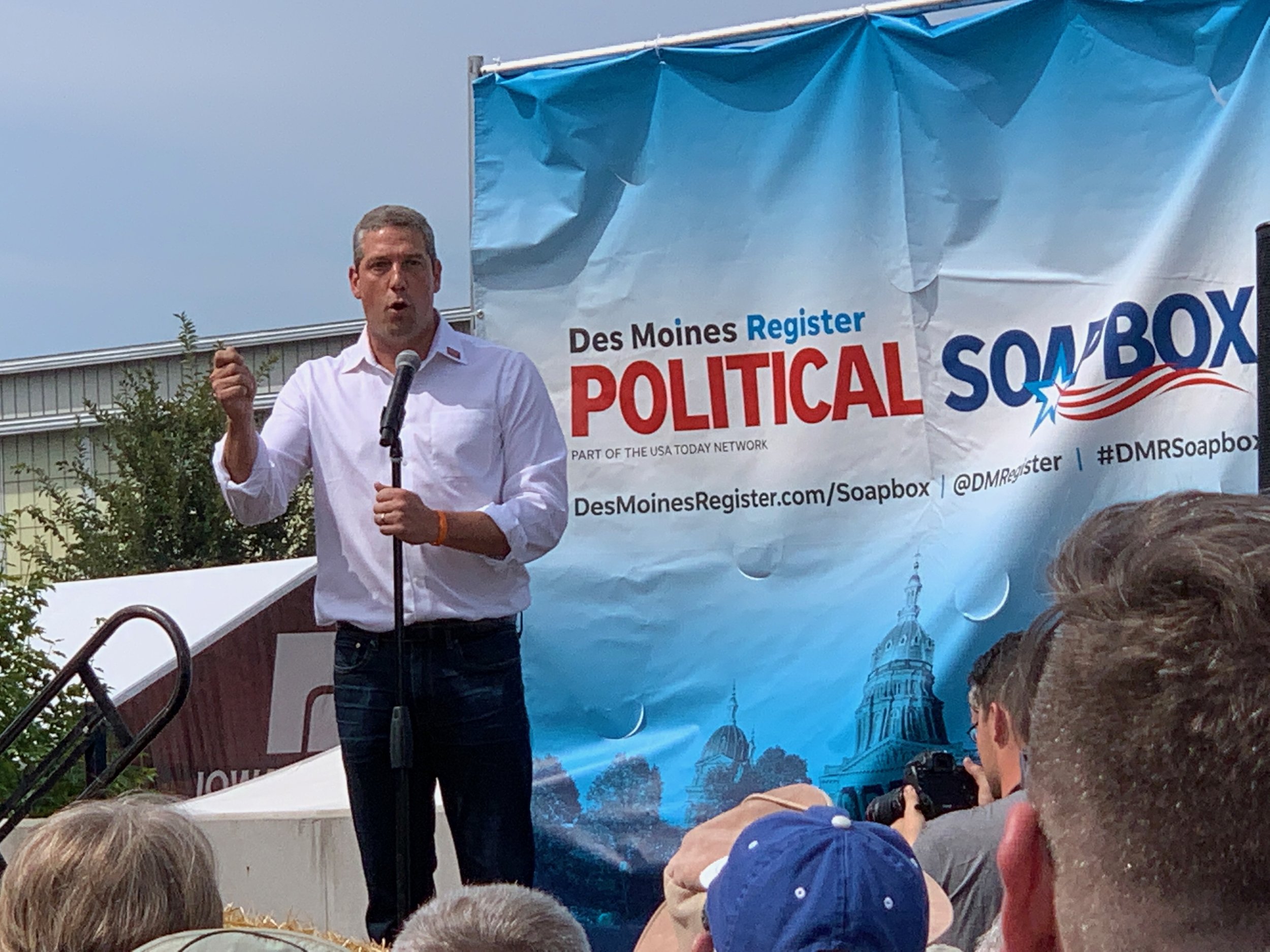 Still on my list is to see "Shoeless" Joe Jackson and Archibald "Moonlight" Graham at the Field of Dreams. I want to go before they start preparing it for the New York Yankees vs. Chicago White Sox next August. I'll let you know how it goes!